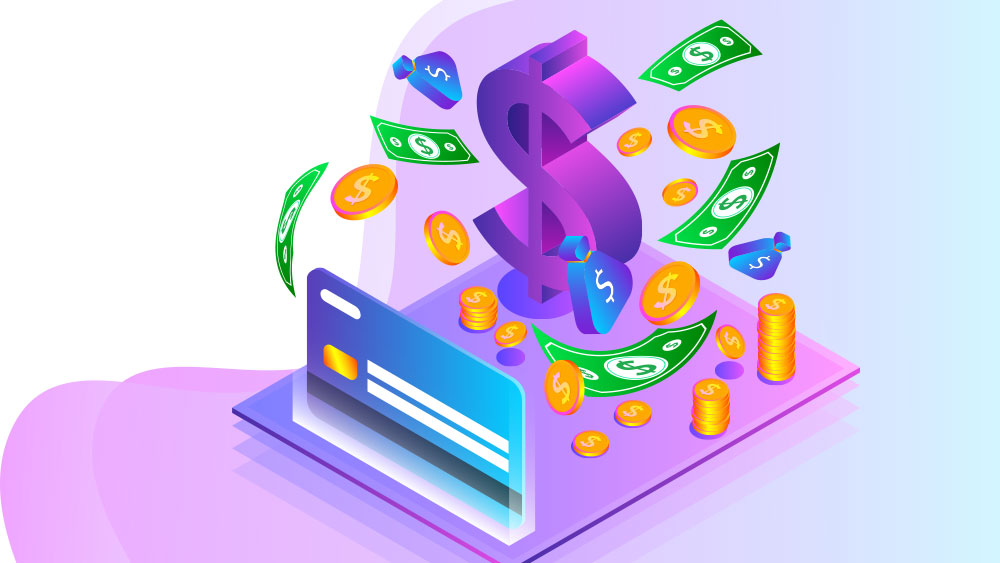 Source: Freepik.com

Every successful trader started somewhere and went through thick and thin to become rich and famous. Not everyone succeeds, of course, but there are quite a few who have become household names and serve as an inspiration for aspiring traders.
For your convenience, we have compiled a list of six financial celebrities whose success could give you the courage and confidence you may need to continue trading.
#6. Bruce Kovner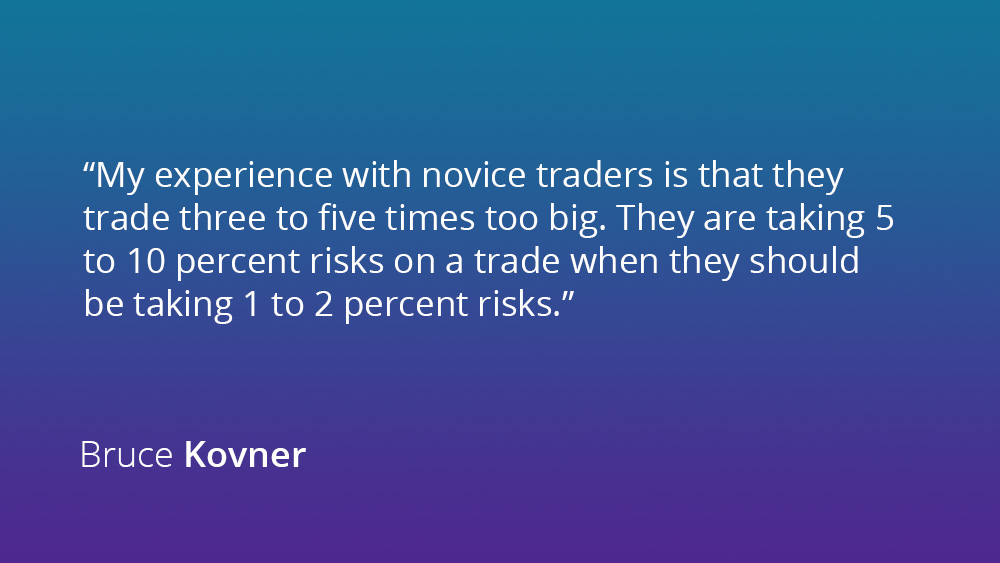 Source: Freepik.com
Born in 1945 in New York to a family of children of immigrants from Eastern Europe, Bruce Kovner has been a prominent figure in the investment world and a committed philanthropist for over three decades. Before becoming a successful investor and now retired hedge fund manager, he was a distinguished high school student and basketball player.
Then, he studied government and economics on a scholarship grant in Harvard and, after abandoning his PhD studies in political science in the Kennedy School of Government, worked on various teaching assignments, for political campaigns, as a writer and a cab driver.
In 1976, Kovner found a different calling and developed an interest in trading. After a year of intensive self-study on the history and nature of currency, commodity and debt markets, he borrowed $3000 from his credit card to purchase soybean futures contracts.
The trade proved profitable and after successfully trading his own capital, Kovner was hired as a senior trader by Commodities Corporation (a "proto-hedge fund" later acquired by Goldman Sachs).
In 1982, Kovner set up his own company called Caxton Associates—one of the first modern macro hedge funds. In the following 28 years, with Kovner at the helm, the company became one of the world's largest and most successful hedge funds, with $12 billion in assets and an average net annual return of over 21%.
Kovner is also a generous philanthropist focusing his efforts mainly in education, justice and the arts. Throughout the years he and his family have donated hundreds of millions of dollars in the form of scholarships for underprivileged students to attend private schools, to arts institutions and schools, and to various organisations defending civil rights and the wrongfully convicted.
Bruce Kovner's net worth is estimated at $5.2 billion.
#5. George Soros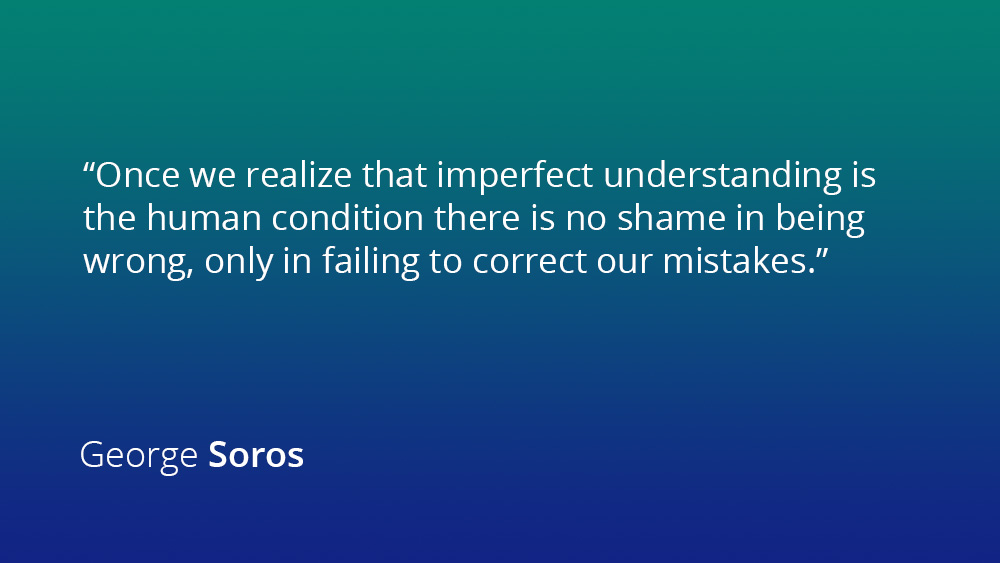 Source: DeltaStock
For various reasons, George Soros has become a household name—both as a successful investor and a generous philanthropist through his Open Society Foundations.
To some, Soros is known as "The man who broke the Bank of England", to others he is that generous person who gave them a scholarship to study in a good university, and to a third group of people he is the "bugaboo of European nationalists" because of his political philanthropy and support for progressive and liberal causes. He is also the founder and primary funder of the Central European University in Budapest.
George Soros was born as Schwartz György in 1930 in Budapest, Hungary. During the Nazi occupation in World War II, his family of Jewish origin concealed their background with false identity papers and managed to avoid being sent to the concentration camps.
In 1947, while the communist regime in Hungary was consolidating its power, Soros fled to London where he enrolled in the London School of Economics and worked as a railway porter and a nightclub waiter to support himself. In 1956 Soros emigrated to the USA where he would make his fortune.
He began his career in finance in investments as an employee in various banks before starting his first hedge fund, Double Eagle, in 1969. The proceeds from it were used to launch the second hedge fund, Soros Fund Management, in 1970. Double Eagle was renamed Quantum Fund and in 2011 had $25 billion worth of assets under management, the majority of Soros' overall net worth.
In 1992, during the Black Wednesday UK currency crisis, Soros sold $10 billion worth of British pounds, reportedly making a profit of $1 billion and gaining the moniker "The man who broke the Bank of England".
Soros used a significant portion of his fortune to create the Open Society Foundations—a network of organisations and partners active in more than 100 countries.
He started his philanthropic activities in 1979 with scholarships for black South Africans under apartheid and funding of visits to the West for Hungarian academics in 1980s to promote free exchange of ideas under the communist regime. After the end of the Cold War, Soros expanded the activities of the Open Society Foundations to Europe, United States, Africa, Latin America and Asia, supporting a vast array of new efforts to create a more accountable, transparent and democratic society.
In 2017, the Open Society Foundations announced that Soros had transferred $18 billion of his fortune into an endowment that would fund the future work of the foundations, bringing his total giving to the foundations since 1984 to over $30 billion.
George Soros has an estimated net worth of $8.3 billion.
#4. Carl Icahn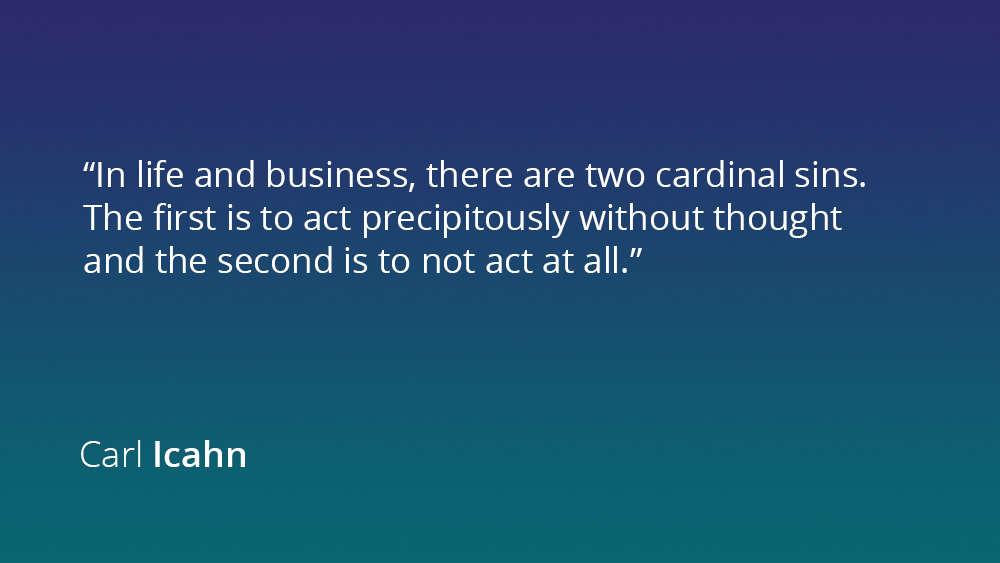 Source: DeltaStock
Carl Icahn is one of the wealthiest and most famous successful investors who has been shaking and shaping the world of corporate America for decades. According to Forbes, he is the fifth wealthiest hedge fund manager in the world. Much like his fellow investors Bruce Kovner and George Soros, Icahn is also a generous philanthropist.
Born in 1936 in New York, Icahn got a degree in philosophy from Princeton University, started med school at New York University, but eventually dropped out and joined the army.
In 1961 Icahn started his Wall Street career as a stockbroker. In 1968, with $150 000 own savings and $400 000 borrowed from his uncle, he obtained a "membership" in the New York Stock Exchange (back then it was selling memberships for those who wish to trade on its floor, at prices determined by supply and demand) and established his first company—Icahn & Co., a securities firm that focused on arbitrage and options trading.
In 1978, Icahn began taking very substantial and sometimes controlling positions in individual companies. Over the years, these positions include Texaco, Western Union, Viacom, Marvel, Revlon,  Time Warner, Yahoo!, Motorola, Dell, Herbalife, Netflix, Apple and eBay.
In the mid-1980s, Icahn gained a reputation as a "company raider" after profiting from the hostile takeover and asset stripping of the American airline TWA, which had filed for bankruptcy. He sold the company assets for profit and with that money repaid the loan he took to buy it.
In 1988, Icahn made TWA private, gaining a personal profit of $469 million, and leaving TWA with a debt of $540 million. In 1991, he sold TWA's London routes to American Airlines for $445 million.
In his charitable activities Icahn focuses mainly on medicine, education and homeless children. Among the more significant donations he has made are the $200 million donated to the Mount Sinai School of Medicine, which was renamed the Icahn School of Medicine at Mount Sinai and the Institute of Genomics, the Children's Rescue Fund, which operates homeless shelters, donations to universities and schools, as well as scholarships.
Carl Icahn has an estimated net worth of $17.4 billion.
#3. Ray Dalio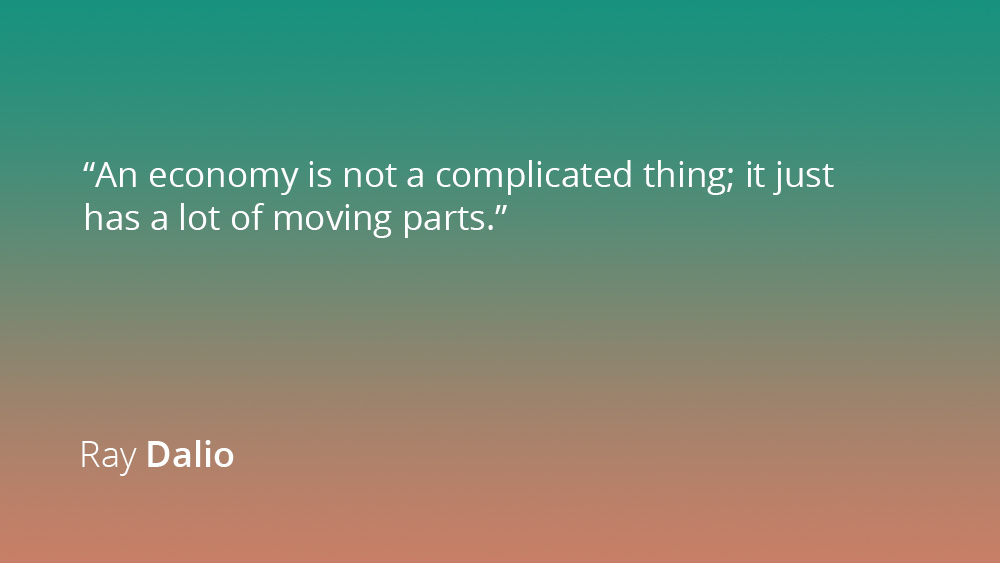 Source: DeltaStock
Ray Dalio is one of the most respected hedge fund managers in the world, not only because he is the founder of the world's biggest hedge fund firm, Bridgewater Associates, but also because he is "the man who predicted the global financial crisis in 2007". According to most estimates, Dalio has also given $760 million of his significant fortune for charity.
Dalio was born in 1949 in New York and grew up in a middle-class neighbourhood on Long Island. He was an early starter. Working as a golf caddy at a course frequented by Wall Street traders, he got inspired and at the age of 12 invested his savings of $300 in shares of Northeast Airlines. The move paid off handsomely and Dalio eventually tripled his initial investment after the airline merged with another one.
In 1973, Dalio earned a master's degree in Business Administration from the Harvard Business School and started working on the floor of the New York Stock Exchange as a trader of commodity futures. In 1975, Dalio established his investment company Bridgewater Associates, which he ran from his apartment.
In 2005, the company became the world's largest hedge fund. As of October 2017, Bridgewater had $160 billion in assets under management. According to Fortune Magazine, the company is the fifth most important private company in the USA, while Dalio was called the "Steve Jobs of Investing" by aiCIO Magazine and Wired Magazine, and named one of the 100 Most Influential People by TIME Magazine. In 2011 and 2012 Bloomberg Markets listed Dalio as one of the 50 Most Influential people.
Dalio is also the author of several essays and bestselling books, including Principles (2017), How the Economic Machine Works (2017);  and A Template For Understanding Big Debt Crises (2018).
Dalio is an avid philanthropist with a special interest in ocean exploration and conservation. His Dalio Foundation has supported microfinance and inner-city education and has also contributed to the National Philanthropic Trust, aswell as to polio eradication projects, and to New York–Presbyterian Hospital.  The foundation has also aided the Fund for Teachers, an initiative that supports professional learning fellowships for teachers.
Ray Dalio has an estimated net worth of $18.4 billion.
#2. James (Jim) Simons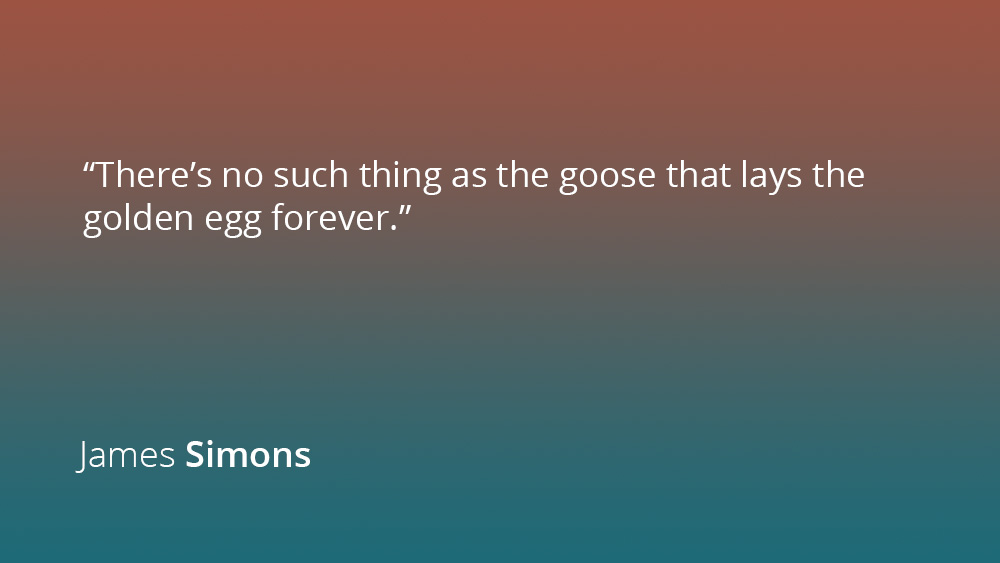 Source: DeltaStock
Jim Simons is the only billionaire who has an asteroid named after him. He is also probably the only billionaire mathematician, which gained him the by-name "the world's smartest billionaire".
Born in 1938 in Newton, Massachusetts, Simons had an interest in mathematics from an early age and he got a bachelor's degree in mathematics from MIT and a PhD, also in mathematics, from the University of California, Berkeley, at the age of 23.
After working as a code breaker during the Vietnam War and a short university career during which he developed an interest in trading in stocks and soybean futures, Simons left academia in 1978 to devote his full time to trading. Simons is considered a pioneer in quantitative or model-based trading, mainly in commodities and currencies. In 1982, he established Renaissance Technologies, a quantitative trading hedge fund firm that manages $68 billion.
The Medallion Fund, a $10 billion black-box strategy that is only open to Renaissance's owners and employees and their families, is one of the most successful hedge funds. Medallion is "famed for having one of the best records in investing history," according to a 2014 Bloomberg report, "returning more than 35% annualized over a 20-year span."
Simons is listed by Forbes magazine among the top 100 richest people in the world.
He has donated over $2.7 billion of his personal wealth to various charities, mainly to various science-backed projects through the Simons Foundation and Math for America. He has also set up a scholarship fund for medical students in Nepal in memory of one of his sons and runs another foundation—Heising-Simons Foundation—with his daughter Liz.
Jim Simons has an estimated net worth of $21.6 billion.
#1. Warren Buffett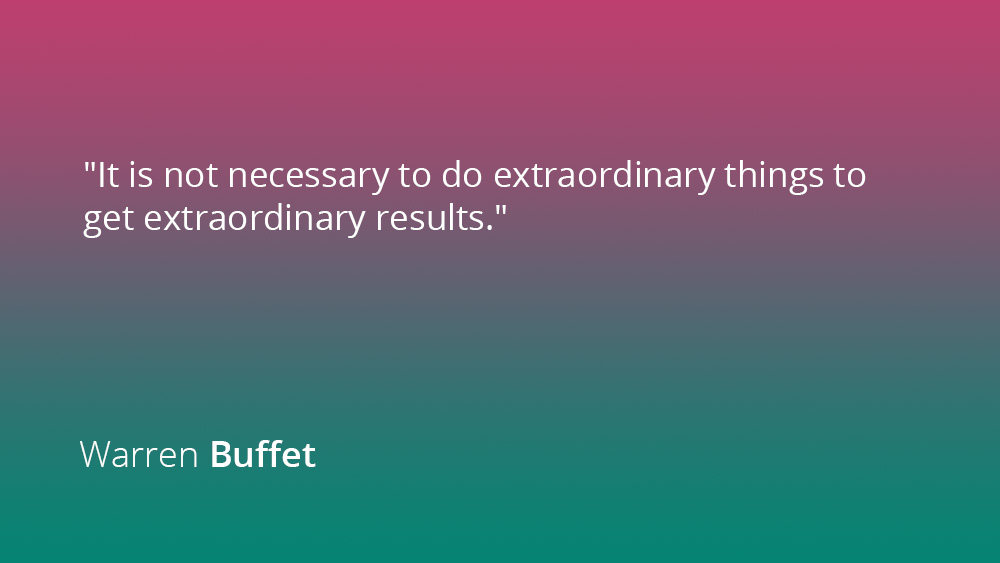 Source: DeltaStock
Warren Buffet is one of the richest men on Earth and is only 18 days younger than his "colleague" on this list—George Soros—as he's born on August 30, 1930.
Like some of the other people on this list, the Omaha-born Buffett was an early starter when it comes to making money. According to popular lore, at only six years old, Buffett purchased 6-packs of Coca-Cola from his grandfather's grocery store for twenty-five cents and resold each of the bottles for a nickel (5 cents), pocketing a five cent profit.
He also had successful business enterprises with some of his friends buying a pinball machine, then expanding the business and selling it at a nice profit. At the age of eleven, Buffett bought a few shares of Cities Service Preferred at $38 per share. Shortly after that the price fell to $27 per share, but Buffett held on to his shares until they rebounded to $40 and sold them. Later he would regret his decision, as the Cities Service shares spiked to $200, learning that patience is a virtue.
After a short study in the Wharton Business School at the University of Pennsylvania he transferred to the University of Nebraska-Lincoln and got his bachelor degree in three years instead of four. While pursuing his post-graduate studies in the Columbia Business School, he was taught the fundamentals of investing by famed investors and analysts David Dodd and Benjamin Graham. This would prove to be very useful for him in the future.
After his graduation, Buffett worked for several years as a stockbroker and analyst in various companies and in 1956 established Buffett Partnership Ltd. Despite being quite well-off by then and becoming a millionaire in 1962, Buffet's true success came after he started purchasing shares of the textile company Berkshire Hathaway.
Gradually he acquired the entire company, did away with its core business and started buying off other companies. According to Forbes, Berkshire Hathaway currently owns more than 60 companies, including insurer Geico, battery maker Duracell, textiles company Fruit of the Loom, restaurant chain Dairy Queen, as well as shares in many more, such as Coca-Cola, Apple, Delta Airlines, etc.
Besides his riches ($82.4 billion), the third richest man in the world is also known for his generosity. In 1981, he announced Berkshire Hathaway's charity plan, according to which each shareholder was to designate charities of their choice which would receive $2 for each Berkshire share the stockholder owned.
For years, various institutions, projects and organisations received millions. In 2006, Buffett announced his plan to give away his fortune to charity, pledging 83% to the Bill & Melinda Gates Foundation in addition to launching a number of other charity initiatives as well.
***
Inspired to trade the markets like the greats? Open a free Delta Trading account and take advantage of tight spreads, competitive leverage, and a virtual €10 000 without risking any real funds!