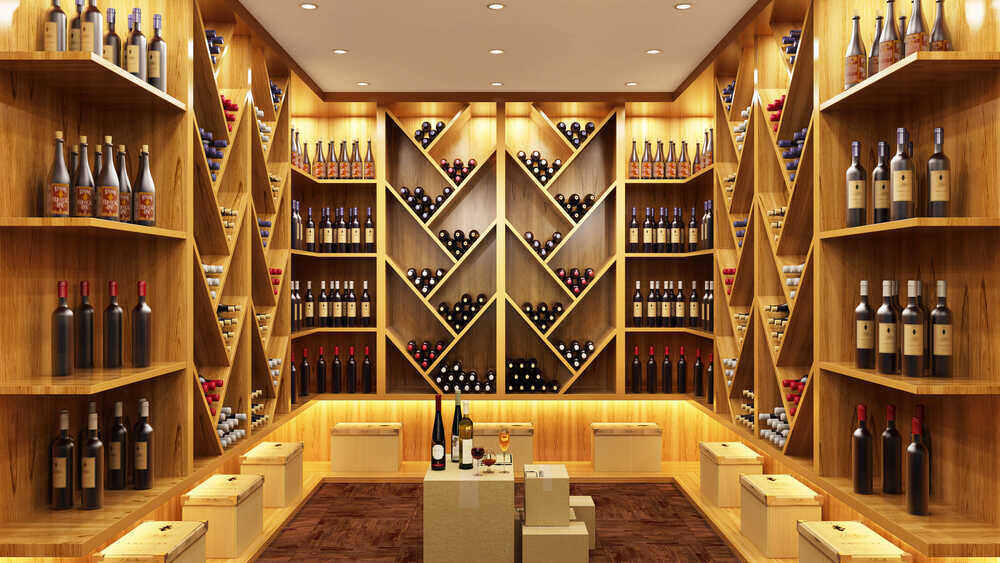 Source: Dreamstime | Photographer: Slavun
Reading time: 7 minutes
When we talk about investments, we usually mean financial instruments, shares, currencies, precious metals, cryptocurrencies, bonds, real estate, land, pension and investment funds, etc. But there are other assets which could, later on, turn out to be a good investment as well. They fall within the category of so-called "alternative investments" and include all sorts of assets and objects. 
An alternative investment could be anything from mineral rights, through rare post stamps and coins, royalties on works of music and literature, art, toys, first editions of books and popular comics, playing cards, jewellery and fashion accessories, vintage cars and even alcohol. 
Unlike the more traditional investment instruments whose value could be forecast with the help of detailed knowledge and analysis, profit from alternative investments is sometimes a matter of luck. For example, you may discover a long-forgotten collection of rare stamps in the attic of your grandpa or it may turn out that your collection of original action figures from the first Star Wars movies costs quite a bit of money. 
But serendipity aside, investing in more unusual assets holds the potential of turning into a profitable hobby or even a more serious undertaking down the road. Furthermore, the vast majority of those items are traded freely on the market, do not require significant capital and currently enjoy huge interest as the pandemic forced many people with free time and disposable income to sit at home and bore themselves to death.
And while the rare post stamps and coins, vintage jewellery and paintings of famous artists are known by everyone to be a good investment, but are affordable to few, there are some items that could bring a nice profit to their owners in a few years' time, without requiring a major upfront investment. But what are these "amusing" items we are talking about, exactly?
Pokemon Cards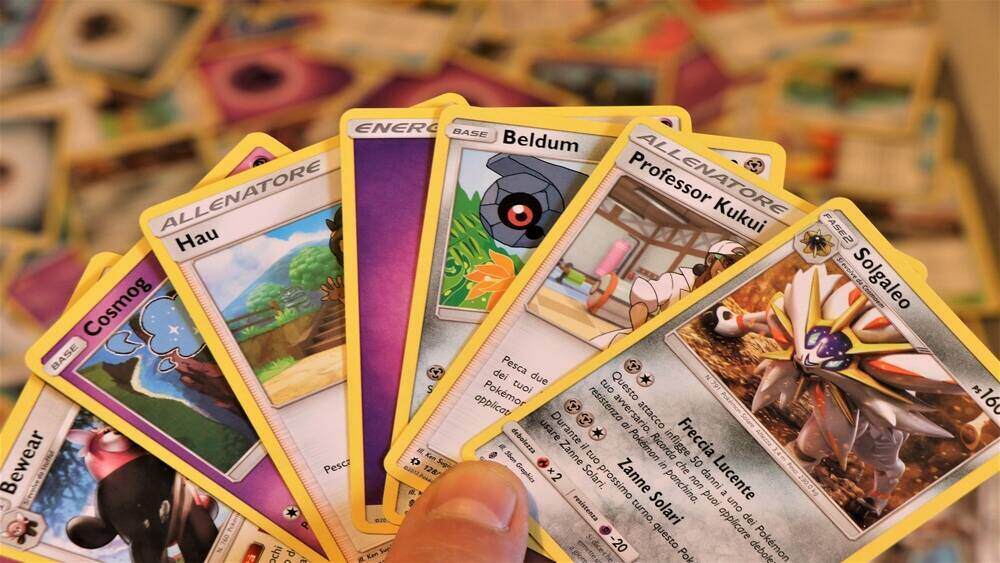 Source: Dreamstime | Photographer: Yannick Morelli
A recent Reuters publication reports that the value of the original Pokemon cards has recently "exploded". In the past 12 months, the price of the first edition of the card with the Charizard dragon rose 800% and recently one of them sold for $300,000 at an auction. 
Those cards appeared for the first time in the 1990s with Nintendo's Pokemon video game and the eponymous animated series. Since then, a lot of people have been collecting, trading and selling them and their value is always on the rise. The huge interest was rekindled by the YouTube vlogger Logan Paul who recently bought a Charizard card for $150,000 and was quick to brag about it. 
"The celebrities jump-started it a little bit, but you could see it happening already, especially when the pandemic hit," Sasha Tamaddon, founder of the U.S.-based collectable investment adviser Cardhops, tells MoneyWeek. "All these people were going to their basements and looking at their cards and buying and selling because they didn't really have anything else to do." 
With the rekindled Pokemon card fad raging on, fraud is not uncommon. Last year, a sealed Booster box (a box with a few hundred Pokemon cards, some of them rare or very rare), which allegedly contained first editions of rare cards, sold at an auction for $375,000. The live unboxing on YouTube, however, revealed that it contained cards that are "very common, badly damaged or of no value". The seller then promised to refund the buyer.  
Star Wars action figures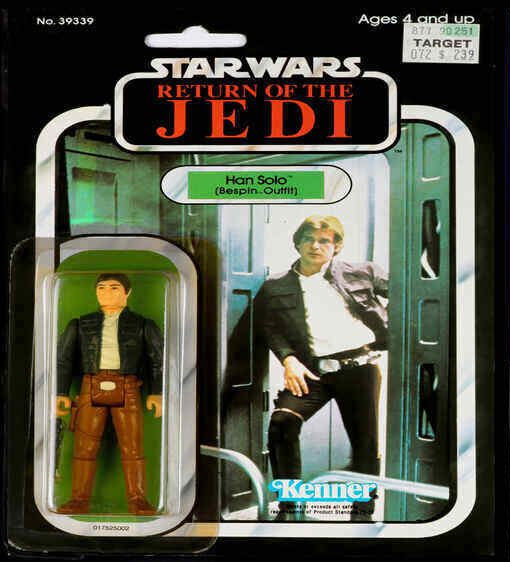 Source: Dreamstime | Photographer: W.scott Mcgill
Star Wars is one of the most successful movie franchises of all time. The movies alone garnered $10.3 bln in the box office, while the toys and other collectables brought another $10 bln. and are estimated to be the most profitable part of the business (36%). It turns out, however, that the toys and the action figures, particularly the ones from the first trilogy, could bring nice profits to their owners as well. If they are in their original packaging, they are even more valuable. 
The stories of people who profited from their hobby and childhood passion are many. An elderly British couple, for example, pocketed 250,000 GBP from the sale of a Star Wars toys collection they inherited from a neighbour. The majority of the figures were still sealed in their original packaging. "A lot of them were a bit damp because of how they've been stored, but generally it's the best Star Wars collection I've ever seen," says Chris Aston of Aston's Auctioneers, quoted by MoneyWeek.
Naturally, just like Pokemon cards, not all Star Wars action figures would make their owners rich. Among the rarer and more valuable, for example, is a figure of Luke Skywalker with an extendable lightsaber that sold for $25,000 in 2015. Another rarity is the Obi-Wan Kenobi action figure. One such toy from 1978, in its original packaging, sold for $76,000 in 2017.
The rarest of them all, however, are prototypes of the Boba Fett figurine. According to various collector sites, those early versions from the late 1970s are unpainted and only a few of them exist. One such prototype sold for $112,926 at an auction in July 2019 and set a record price for Star Wars action figures. In comparison, in 2018 another Boba Fett prototype sold for $86,000.  
Wine  
If you don't keep a collection of rare Pokemon cards in your basement or have never bought a Star Wars toy as a child, but have some money and wish to invest in something more unusual, you can turn your attention to wine. 
As it turns out, this can be a nice investment and portfolio diversification opportunity. According to the 2018 Knight Frank Luxury Investment Index quoted by CNBC, the vintage wines' value rose by 147% in the preceding 10 years. The most expensive wine that was sold at an auction in 2018 – a 1945 Romanee-Conti bottle – changed hands for $558,000.
"What makes fine wine different from other types of asset-backed investments, like classic cars or art, is that it is made to be drunk", Daniel Walker, Head of Investment at the London-based wine investment company OenoFuture, told MoneyWeek. "Every time a rare bottle is consumed, the value of the remaining bottles gets a welcome boost. And, on the flip side, demand is constantly on the rise, especially in newer markets like Asia, Africa and Latin America where local elites are developing a taste for fine wine."
Another factor driving the rare wine prices up is the coronavirus pandemic and the fact that many restaurants across the world are closed. As we all know, the price of a bottle of wine in a restaurant, even an average one, is several times higher than the retail price in the shop. But if you don't go to restaurants, you can buy a rarer and more expensive bottle for the money you'd otherwise pay for a bottle of a cheaper wine in the restaurant, which you can then drink at home. Or keep. A nice example is the famous red wine from Tuscany Sassicaia 2009 whose price in the second half of 2020 rose by 14% – from $2040 to $2329 – for a case of 12 bottles. 
The advantage of investing in wine is that it is accessible to more people, even though it also requires some knowledge of the subject. But, as with other assets, there are specialised consultant companies who guide and advise their clients on what to choose, how to build their portfolio and when to sell. There are also the Liv-ex indices that track the prices of the most popular luxurious wines.
If you decide to invest in something more unusual, you may want to choose something that, besides being practical and potentially profitable, gives you enjoyment and interests you – toys, vintage cars, alcohol, coins, rare books, old comics, jewellery, furniture, designer bags, sneakers… The opportunities are almost endless.
"You shouldn't do it purely from a money-making standpoint," Kenneth Waltzer, managing director and co-founder of KCS Wealth Advisory told CNBC. "If you love art, you should collect art that you enjoy looking at."
"When you're buying a stock, it's not something you can enjoy on your wall," said Justin Anthony, co-founder of Artwork Archive. "It's usually passion that leads the purchase, and investment is just a perk."
***
Looking to invest in more traditional assets instead? DeltaStock offers you plenty of options when it comes to trading financial instruments as CFDs: currency pairs, shares, indices, futures, cryptocurrencies and more. Enter the world of the financial markets without risking a dime: open a demo account with virtual €10,000 today.