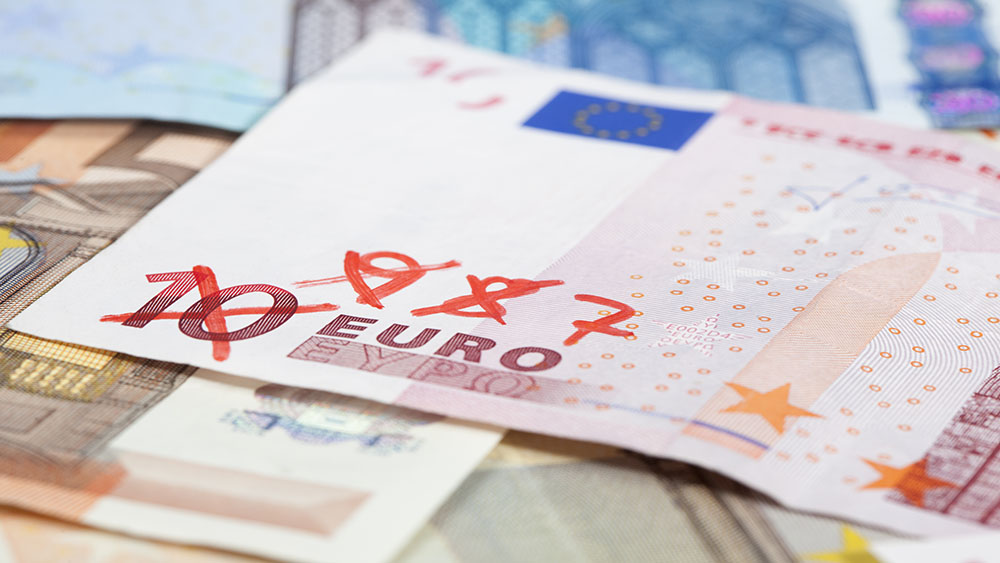 Source: Dreamstime | Author: Michaeljayberlin
Reading time: 1 minute
Persistent cost-covid hurdles, coupled with the war in Ukraine, have fueled a continent-wide price hike unlike anything the Europeans have ever seen. And it's about to get worse.
The inflation-stoked wildfire continues to spread for a seventh consecutive month as the ECB goes back and forth on whether it should adopt a more hawkish stance. In May, inflation came in at a whopping 8.1%, up from 7.4% in April and 0.3% above analysts' estimates. Here is how this increase was felt in some of the EU's leading countries, according to Eurostat's findings:
– Germany: 8.7% versus consensus estimates of 8%
– Spain: 8.5% versus consensus estimates of 8.1%
– France: 5.8%
As was the case in recent months, the bulk of this increase is formed by the ever-surging energy bills, which are now 1.7% higher (39.2%) compared to April, as well as by the persistent rise in food, alcohol and tobacco prices, which are now also higher (1.2% increase) than in April.
Leaving the energy and food bills aside, inflation still climbed 0.3% to 3.8% compared to last month, which significantly outpaces the current average wage growth of the region of a bit over 2%. Another unwelcome price boost was felt at the gas pump after the EU leaders gathered round and agreed late Monday to ban 90% of Russian crude oil by the end of the year. 
With no end in near sight inflation-wise, investors are now increasingly turning to the ECB in the hopes that the latter will supercharge their interest rate hike schedule. In a recent statement this month, President Christine Lagarde mentioned that she is expecting the central bank's meeting in July to conclude on a decision to further raise the interest rates, but didn't say by how much.
According to Goldman Sachs's Chief European Economist Jari Stehn, the ECB is expected to raise its rates by 25 basis points at each of its upcoming meetings, eventually going from -0.5% to 1.5% in June 2023. However, whether this schedule will be enough to subdue inflation or the ECB will eventually be called out for dragging its feet for far too long remains to be seen.
***
Seize the opportunity – trade EUR/USD and nearly 80 other major and exotic pairs as CFD with tight spreads, no hidden fees, and attractive leverage.