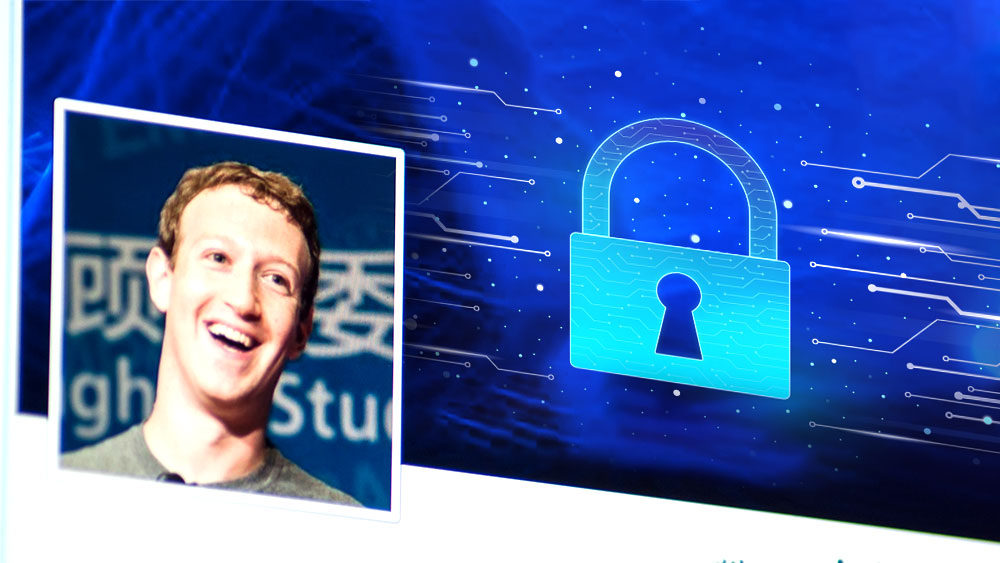 Source: DeltaStock
Mark Zuckerberg has once more voted in favour of stricter regulatory presence in the social media sector despite knowing full well how this move could affect his company's profits. 
Where
On Saturday, February 15, Zuckerberg flew to Europe to attend the Munich Security Conference in Germany and to meet with the European Union's executive commission in Brussels. 
During the conference, Zuckerberg proposed that governments should implement better regulatory mechanisms aimed at social media platforms. In his opinion, these regulations should address four key issues that platforms' users face on a regular basis, namely:
– Elections
– Harmful content
– Privacy
– Data portability
What 
In his speech, Facebook's CEO envisioned a new system of regulations which would merge some of the existing rules for telecoms with those of media companies. 
"Right now there are two frameworks that I think people have for existing industries—there's like newspapers and existing media, and then there's the telco-type model . . . I think we should be [positioned] somewhere in between."
This call to regulatory action comes at a time when social media has accrued seemingly massive influence over their user base and their private data—a problem which Zuckerberg seems to recognise.
"I don't think private companies should make so many decisions alone when they touch on fundamental democratic values . . . We have to balance promoting innovation and research against protecting people's privacy and security."
Why
Zuckerberg admitted that the implementation of such regulatory mechanisms could potentially hurt the sector's profitability in the short term as they will likely interfere with companies' ability (Facebook's included) to quickly share data and effectively use all tools at their disposal. This, he argued, goes double for smaller businesses who often don't have the in-house resources to perform in-depth data analysis or marketing on their own.
In addition, Facebook's founder also made it clear that he will openly support plans for tax increases in the European tech sector: "We accept that [this] may mean we have to pay more tax and pay it in different places under a new framework."
On the other hand, the regulations would regain some much-needed trust in the eyes of both government officials and the general public, which Zuckerberg deems would be good for all parties involved in the long term. Of course, Zuckerberg didn't exclude the possibility of inaction on behalf of the governments, in relation to which he added:
"In the absence of that kind of regulation, we will continue doing our best . . . But I actually think [that], on a lot of these questions that are trying to balance different social equities, it is not just about coming up with [what we think is] the right answer . . . [but] an answer that society thinks is legitimate."
Facebook's solution to the problem
In 2018, Facebook introduced new policies aimed at better monitoring political advertising activities carried out within the social media platform. One crucial change included the requirement for political ads to show which person or company sponsored them. 
In addition, a copy of each ad can also be freely viewed at any time by the general public through a special searchable database. Each copy is kept for a total period of 7 years after its initial release before it gets deleted.
"Our budget [for content review] is bigger today than the whole revenue of the company when we went public in 2012, when we had a billion users."
According to Mr Zuckerberg, at the present moment, a team of 35,000 people is employed for the sole purpose of reviewing content and monitoring security issues on the platform. Thanks to rapid advances in AI algorithms, Facebook's CEO said that over a million fake accounts are effectively being deleted from the platform each day.
Why this sector is in dire need of regulations
Tech giants, and especially social media platforms, have been in governments' collective crosshairs for quite some time now due to their inability to effectively curb the spread of false information. In fact, today Facebook is considered to be among chief wrongdoers in this category.
So far, the company has faced several allegations concerning Russia's alleged interference in the 2016 U.S. presidential election, had to manage the PR nightmare that was the infamous 2018 Cambridge Analytica scandal, and is currently being probed by four individual antitrust investigations in the U.S. Despite the public backlash, the social platform claims the numbers of its active users on Facebook, Messenger, Whatsapp and Instagram continue to reach new heights, with the latest number being 2.9 billion monthly users.
That being said, the company is clearly taking steps in the right direction to prevent similar mishaps from happening in the future. As for how effective all these measures will actually end up being and to what lengths Zuckerberg is truly willing to go to fight the enormous influence of social media over people's lives, remains to be seen.
***
Looking to trade on the markets as a beginner? Open a demo account in Delta Trading – earn valuable experience and test even your wildest strategies in a real market environment, without risking any of your real funds.