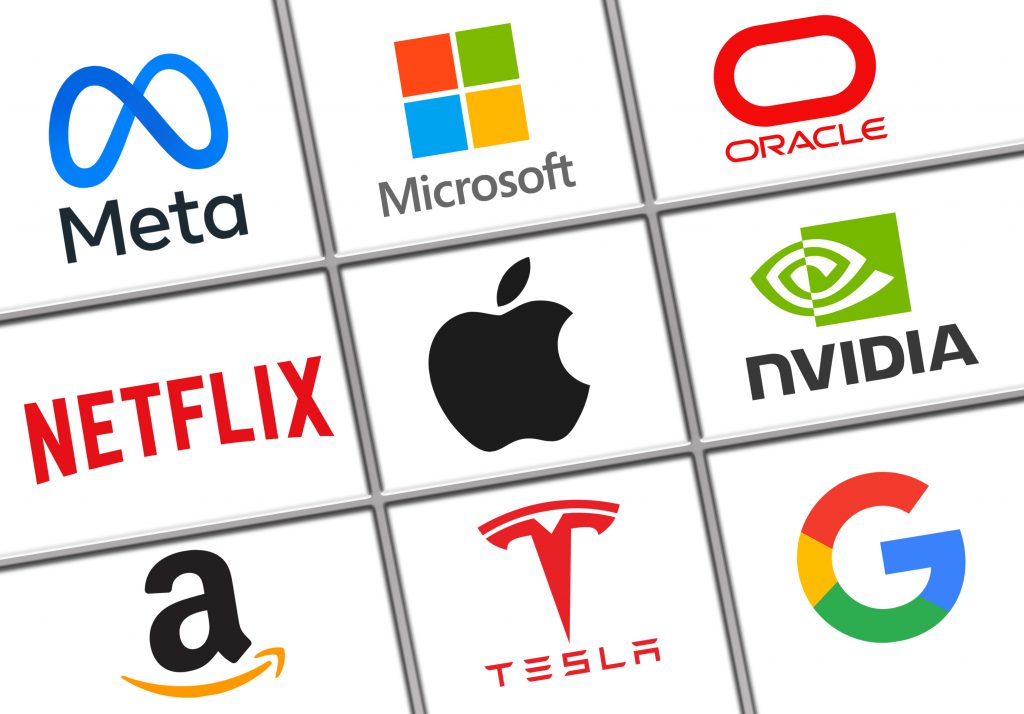 The U.S. market has experienced a significant shift in recent years, with a handful of tech giants commanding a larger share of the S&P 500 index. This has led traders to seek ways to hedge their short index positions and protect their portfolios. In this article, we will delve deeper into the growing dominance of Apple Inc. and Microsoft Corp. in the S&P 500 and explore how these secular stocks can help balance the risks associated with short positioning in index trading.
The Rise of Apple and Microsoft
As other major technology stocks have seen their influence wane, Apple Inc. and Microsoft Corp. have emerged as the undisputed leaders of the S&P 500. According to our calculations, their combined weighting in the index has reached a record 13.3%, the highest level since IBM Corp. and AT&T held similar positions in 1978. This means that these two companies have contributed immensely towards the stellar performance of this American index.
Seeking Refuge in the Tech Sector
Investors have increasingly turned to the tech sector as a safe haven amidst economic uncertainty, such as the banking crisis. This has led to a rally in other tech stocks such as NVDA, META, NFLX and GOOG with gains of over 80%. These stocks, combined with MSFT and AAPL hold over 20% of the S&P 500.
Source: TradingView
Hedging Strategies for Short Index Positions
To optimise their short index positions, traders can employ a straightforward yet effective strategy: open positions in secular stocks like Apple and Microsoft. By entering long positions in these market-leading companies, investors can counterbalance their short index positions and reduce the risk associated with the concentrated influence of these tech behemoths on the broader market.
In conclusion, the evolving landscape of the U.S. market, characterised by the growing concentration of tech giants like Apple and Microsoft, has posed new challenges for traders who short the market. 
By embracing the stability and strength of market leaders, traders can navigate the increasingly concentrated market with confidence. Whether it's the S&P 500 or the DAX, incorporating long positions in secular stocks like Apple, Microsoft, or Rheinmetall can provide a counterbalance to short index positions.
Ivailo Chaushev
Chief Market Analyst at Deltastock
Risk warning:
This article is for information purposes only. It does not post a buy or sell recommendation for any of the financial instruments herein analysed. 
Deltastock AD assumes no responsibility for errors, inaccuracies or omissions in these materials, nor shall it be liable for damages arising out of any person's reliance upon the information on this page. 
73% of retail investor accounts lose money when trading CFDs with this provider.