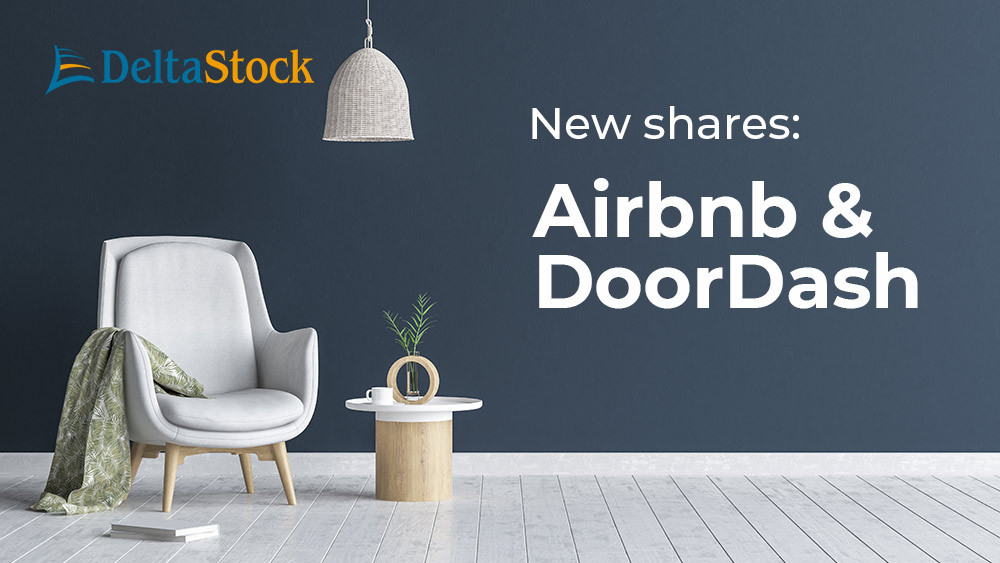 Source: Dreamstime
We would like to inform all our clients that we have expanded our list of financial instruments within the Delta Trading platform with CFDs on the shares of Airbnb and DoorDash.
Airbnb (ABNB)
A popular U.S. online platform and app for short-term renting of accommodation with millions of users – landlords and tenants – across the world. Besides different types of property, Airbnb offers various "experiences", including online – guided tours, culinary classes, adventures, etc. Airbnb was established in 2007 under the name AirBed & Breakfast and is based in San Francisco.
DoorDash (DASH)
A food delivery application. The company was established in 2013 in California and its services are available in over 4000 cities in the USA and Canada. As of January 2020, before the start of the coronavirus pandemic, DoorDash dominated the U.S. food delivery market and during the pandemic became the fastest-growing company in the segment.
***
The new CFDs on the shares of Airbnb and DoorDash are offered at a margin of 20% for retail and professional clients.
You can check the detailed trading conditions for all CFD instruments, offered by DeltaStock, in the Trading Conditions section of our website.