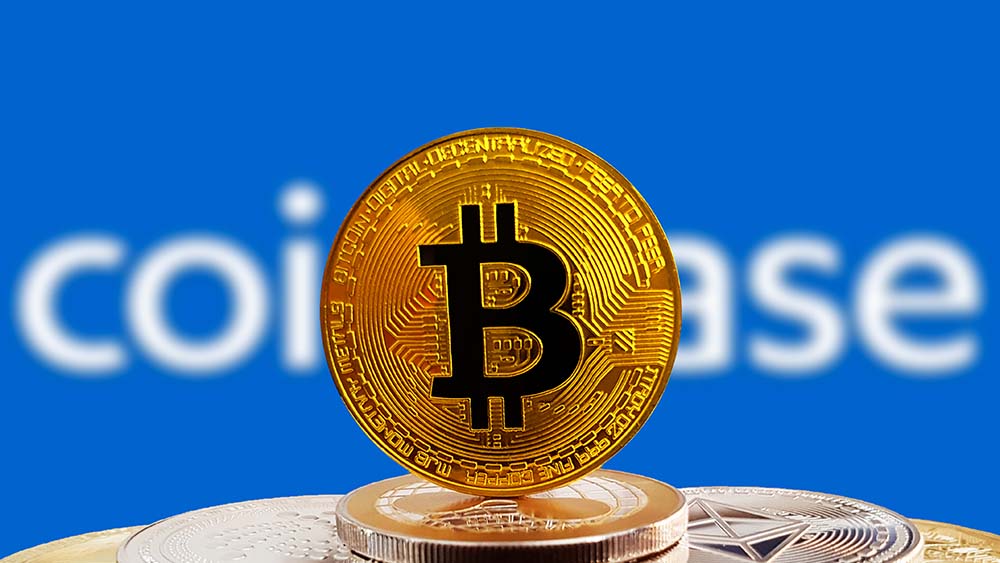 Source: Dreamstime | Author: Thakingdude
We would like to inform all our clients that we have expanded our list of financial instruments within the Delta Trading platform with 8 CFDs on shares. 
Find out more about each company below.
Coinbase Global Inc (COIN)
A U.S. company operating the popular cryptocurrency exchange Coinbase. It was established in 2012 and, as of March 2021, is the largest cryptocurrency exchange by volume in the U.S. In addition to the exchange and the wallet, Coinbase Global offers additional products and services both to private and institutional clients. Among them are Coinbase Pro, Coinbase Wallet, Coinbase Prime, Coinbase Custody, USD Coin, Coinbase Card and Coinbase Commerce.
Riot Blockchain Inc (RIOT)
An American bitcoin mining company focusing its operation entirely on North America. The company has two facilities – self-owned one in Texas and hosted miners at a facility in the state of New York. The Texas facility is the largest bitcoin mine in the U.S., with a hash rate capacity of 2.6 EH/s and power consumption of over 83 MW. Riot Blockchain was incorporated in 2000 as Bioptix and is based in Colorado.
Snowflake Inc (SNOW)
A U.S. cloud computing-based warehousing company that offers its services in the U.S. and globally. They allow their customers to store data and make analysis and computations entirely in the cloud to develop cloud-based applications and to share and store data. It was incorporated in 2012 and is headquartered in California, with facilities in Montana.
CrowdStrike Holdings Inc (CRWD)
A U.S. company for cloud security that offers breach protection, threat intelligence and investigation of cyber attacks, vulnerability management, logs and online identity protection. The company has been involved in the investigations of several high-profile cyber attacks, including that of Sony Pictures in 2014 and the Democratic National Committee in 2016-2017. CrowdStrike offers its services in the U.S., Australia, Germany, Israel, India, Romania and the UK. It was incorporated in 2011 and is based in California.
Fastly Inc (FSLY)
A U.S. cloud computing services provider that offers a platform for storage, processing and security of customer applications. The main functionality of the platform is to provide accessibility to various web applications. It includes a system for content delivery, image optimisation, video and streaming services, cloud cyber security and load balancing services. It was incorporated in 2011 and is based in California.
ChargePoint Holdings Inc (CHPT)
An American electric vehicle infrastructure company. It operates a network of over 120,000 charging stations in 14 countries and also develops the technology and hardware used in them. The company boasts 175 partners. In addition to the commercial charging stations and those for businesses to charge their fleets, ChargePoint offers devices for home use. It was incorporated in 2007 and is based in California.
Blink Charging Co (BLNK)
An American electric vehicle charging station company. It offers commercial and home charging stations, as well as the Blink Network cloud application. It provides the management, support and information about the stations, their location and other related data. As of the end of 2020, the company boasts a network of 16,617 stations in condominiums, colleges, shopping malls, airports, office buildings, etc. It was incorporated in 2009 and is based in Florida.
American Water Works Company Inc (AWK)
An American public utility company that supplies potable water to homes, businesses and several military bases. In addition to water distribution, the company specialises in groundwater and wastewater treatment and related services. It serves around 15 million people in 46 states through a number of subsidiaries, each of which is subject to the different local and state regulations and requirements. American Water Works Company was established in 1886 and is based in New Jersey.
You can check the detailed trading conditions for all CFD instruments, offered by DeltaStock, in the Trading Conditions section of our website.