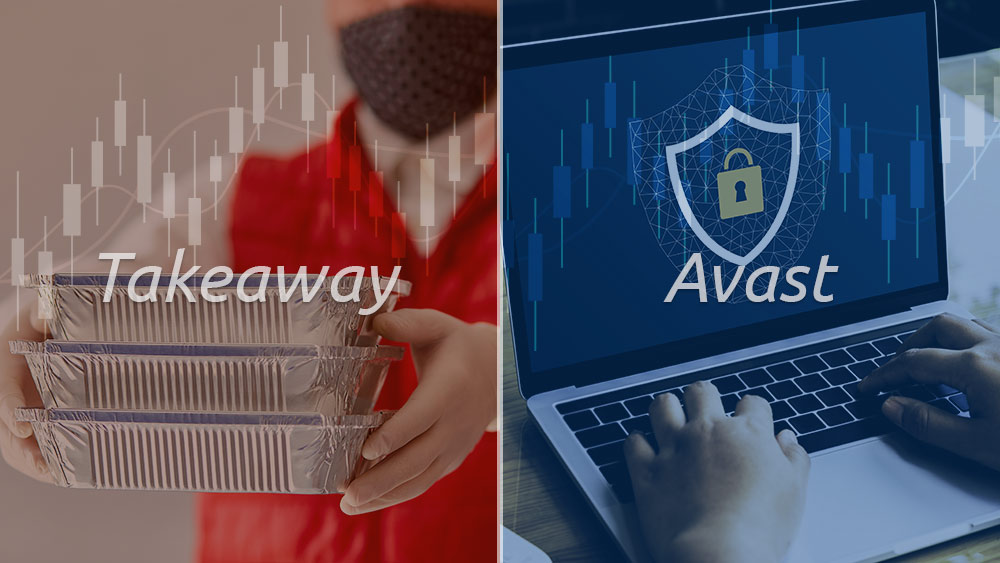 Source: DeltaStock
We would like to inform all our clients that we have expanded our list of financial instruments within the Delta Trading platform with 14 CFDs on shares. 
Find out more about each company below.
Evraz PLC (EVRE/u) 
A British company for steel making and mining of metal ores and coal, based in London. It operates mainly in Russia but is also active in Ukraine, Kazakhstan, Italy, Canada, the USA, Czechia and South Africa. The company is almost fully self-sufficient and this makes it one of the biggest players on the British coking coal and steel market. It was established in 1992 in Moscow and its majority stakeholder is Roman Abramovic. 
Polymetal International PLC (POLY/u) 
An Anglo-Russian precious metals mining company registered in Jersey. The company was established in 1998 in St. Petersburg and holds a portfolio of gold and silver mines in Russia, Kazakhstan and Armenia. Polymetal is the third-largest global primary silver producer, as well as the leading silver and the fourth-largest gold producer in Russia.
Entain PLC (ENT/u) 
A British company offering sports bets, online casino games, betting, poker, bingo, etc. it was established in 2004 in Luxembourg as Gaming VC Holdings. Among its brands are Bwain, Ladbrokes Coral, Party Poker and Sportingbet. The company is mainly active in the UK and Europe. 
B&M European Value Retail S.A. (BME/u)  
A British retail chain of "dollar stores", established in 1978. The company has over 600 stores in Britain and over 90 in France, while its subsidiary, Heron Foods, offers mainly groceries in Northern England. B&M sells a limited inventory of popular products, electronics, packaged food, as well as seasonal goods at low prices. The company sources around 30% of its offering directly from producers in China.
St. James's Place PLC (STJ/u) 
A British wealth management consultancy, established in 1991 as J Rothschild Assurance Group. The company has over 129 bln. GBP under management and offers investment and tax consultations, financial planning and wealth management both to individual and corporate clients.
Just Eat Takeaway.com (TKWY/h) 
A multinational food delivery company, created in Amsterdam through the merger of Dutch Takeaway.com and the Danish Just Eat. The platform serves over 250,000 restaurants in 23 countries. In addition to food ordering and deliveries for a commission, the company offers payment services, packaging and product placements and promotions. 
Mondi PLC (MNDI/u)
A British multinational company that produces paper, cardboard, corrugated cardboard and packaging. Established in 1967 in South Africa and currently based in the UK and Austria, the company has over 100 production facilities in 30 countries. Mondi is fully integrated and covers all bases – from forestry and logging, through the production of paper and cardboard, down to the production of various kinds of packaging and bags.
Smurfit Kappa Group PLC (SKG/u)
A European company producing cardboard and corrugated cardboard packaging. It was established in 1934 and is based in Dublin. Smurfit Kappa is an integrated company and, in addition to recycling and production of paper and cardboard and packaging, is also active in the forestry and logging sectors. The company operates in 23 countries in Europe and 12 countries in the Americas. 
Taylor Wimpey PLC (TW/u)
A British company specialising in housing construction. It was created in 2007 through the merger of the construction companies Taylor Woodrow and George Wimpey. The company builds and sells houses and apartment buildings in the UK, but also has a subsidiary in Spain. 
JD Sports Fashion PLC (JD/u)
A British company that owns several retail chains for sporting, tourism and leisure goods. It was created in 1981 and opened its first JD Sports shop in Manchester. As of 2021, the company has over 2600 stores in 20 countries, including the U.S., France, Spain, Asia and Australia. Of them, 860 belong to the JD Sports brand, while the remaining are of the local chains the company has acquired over the years. 
M&G PLC (MNG/U) 
A British financial services company offering investment and savings products. Its services are available to individual and large investment intermediaries alike. It was established in London in 1931 and has two brands. The Prudential brand offers savings and insurance services to customers in the UK and Europe, as well as asset management services in South Africa. The other brand is M&G Investments, which offers asset management services for clients from all over the world.
Rightmove PLC (RMV/u)
A British company owning the real estate website rightmove.co.uk. It was created in 2000 by the leading British real estate brokers. According to the company business model, the brokers publish their listings on the website for a fee. For an additional fee, they can promote their classifieds at more prominent positions in the listings. Individuals selling their property without a broker, however, cannot advertise their property. Additionally, Rightmove releases the monthly House Price Index, which monitors any changes in the asking prices of houses throughout England and Wales.
Avast PLC (AVST/u)
A Czech multinational cybersecurity company that offers antivirus software for computers and mobile devices to individuals and small and medium businesses. Besides the popular antivirus programs Avast and AVG, the company also offers data security tools, big data analysis tools, safe internet searching tools, etc. It was established in 1988 and is based in Prague. 
Plug Power Inc. (PLUG) 
An American company developing hydrogen fuel cells to replace the conventional batteries in electromobiles and appliances. The GenDrive hydrogen system is already used in electrical forklifts and the company has a memorandum of understanding with French carmaker Renault. Plug Power was established in 1997 and is based in the state of New York. 
You can check the detailed trading conditions for all CFD instruments, offered by DeltaStock, in the Trading Conditions section of our website.