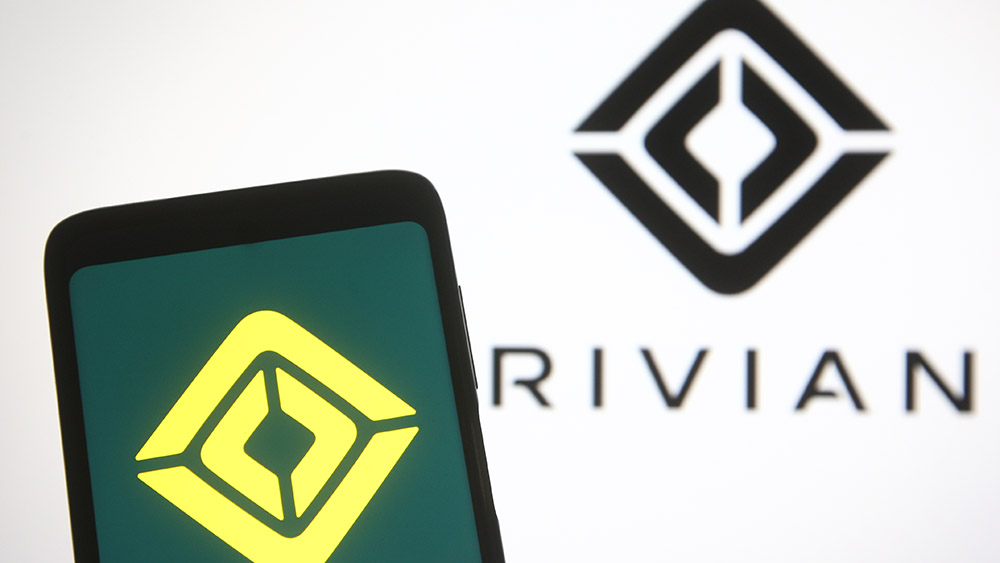 Source: Dreamstime | Author: Viewimage
Reading time: 4 minutes
"Investors are looking for the next Tesla and Rivian promotes itself as its major rival, but is far from it. In fact, Rivian looks more like a startup than a company ready to launch its own IPO."
 Ivaylo Chaushev, chief financial analyst of DeltaStock
The zealous market enthusiasm enshrouding Tesla and the entire EV sector helped Rivian's IPO fetch a whopping $11.93 billion in valuation mere hours after its launch. Investors have also been drawn to the company due to the fact that it has Amazon's financial support. However, according to Ivaylo, the road ahead of the SUV, cargo van and EV pickup truck manufacturer is long and risky, while the company's market cap seems wildly overpriced. 
Rivian: the new EV king?
The company's main product line comprises EV pickup trucks and cargo vans, and the company has the advantage of being the first to enter this yet untapped market. However, Chaushev reminded that Tesla's Cybertruck, Ford's 150 Lightning, GM's EV Hummer, as well as EV vans from Fiat, Nissan, Ford and Mercedes are all expected to hit the market within the next two years.
"By the looks of it, Rivian should be the one to worry about the competition from other manufacturers and not the other way around."
 Ivaylo Chaushev
It also doesn't help that Rivian's products are on the pricier side of things, either: its EV prices start from $67,500, while the competition promises similar models within the $40,000 – 50,000 price range.
Amazon-backed… sort of
According to Ivaylo, Rivian's partnership with the online retail giant is a crucial advantage, but he added that even Amazon seems to consider this company as one of its riskier investments. 
It's exceptionally rare to see Amazon own such a small slice (20%) of a given company instead of being the majority shareholder."
 Ivaylo Chaushev
While Rivian has confirmed Amazon's order for 100,000 EV vans, it clarified that the sale is not guaranteed to go through as Amazon is in no way obligated to actually buy them. "The company has the exclusive rights over these EV vans, which means that Rivian cannot sell them off to another company within the next four years, regardless if Amazon actually decides to go ahead with the deal or not," added Ivaylo. 
Ambitious goals – mixed results?
The strong forecast for the company's manufacturing numbers – going from 1200 EVs in 2021 to 150,000 EVs in 2023 – also has high chances of falling short, said Chaushev and reminded that the first 300 models have already been postponed for later this autumn, while they were originally expected to be ready at the onset of summer. The company's performance will also be crippled by its underdeveloped dealership and auto repair shop infrastructure. 
"Rivian currently owns six service centres in the U.S. At the same time, Tesla has 600 service centres and 1,100 mobile service units."
 Ivaylo Chaushev
The capital that the EV manufacturer's IPO has raised so far is expected to further fuel its business growth and cover the costs of building a new factory in the U.S. According to Ivaylo, there is also data that suggests the company has plans to build a third factory in Europe, which could be either based in the UK or in Germany. 
Whether this will happen and the company will follow through on all its commitments, however, still remains to be seen. In the meantime, Chaushev thinks that investors should be extremely cautious when investing in Rivian and similar companies in the EV industry until there is enough financial data to suggest that these EV manufacturers are here to stay.
***
Disclaimer: This article is for information purposes only and aims to share chief analyst Ivaylo Chaushev's personal opinion on the matter. The information herein provided does not constitute a buy or sell recommendation for any of the financial instruments herein analysed.
Deltastock AD assumes no responsibility for errors, inaccuracies or omissions in this article, nor shall it be liable for damages arising out of any person's reliance upon the information on this page. Deltastock AD shall not be liable for any special, indirect, incidental, or consequential damages, including without limitation, losses or unrealised gains that may result.