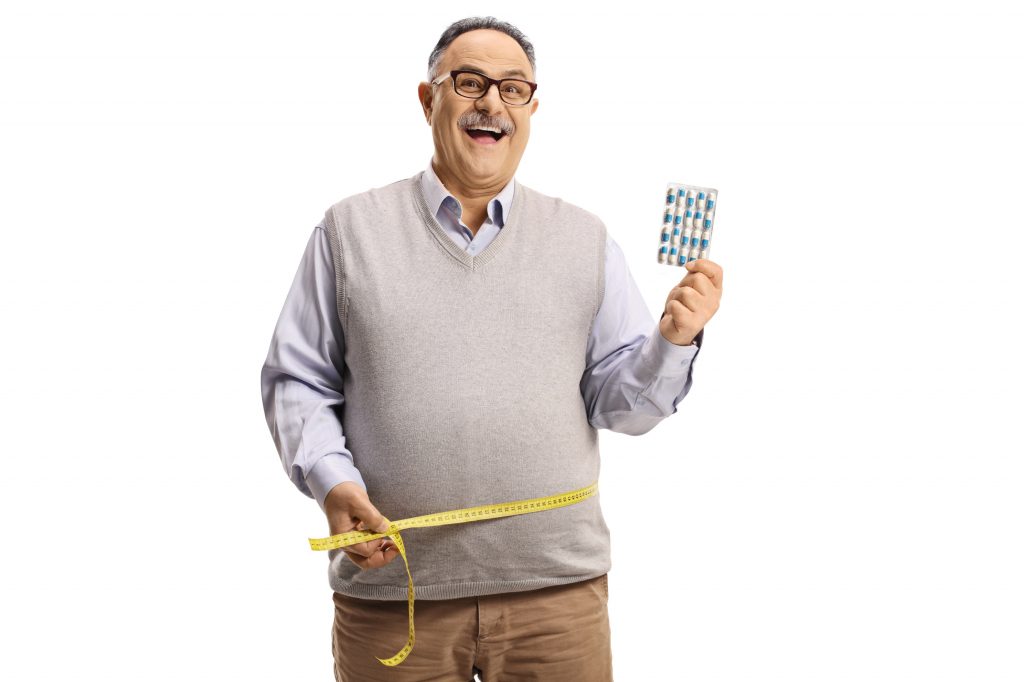 Obesity is becoming an increasingly serious problem and is officially considered the number 1 cause of death. According to World Health Organisation estimates, in one decade the numbers have tripled. Now more than 1 billion people worldwide are obese – 650 million adults, 340 million adolescents and 39 million children. This number is still rising and by 2025, another approximately 167 million people – adults and children – will become less healthy because they are overweight or obese.
It is a long known fact that some diabetes drugs, such as metformin, could lead to some weight loss, but in the past year some relatively new diabetes treatments such as Novo Nordisk's Ozempic rose to stardom as the wonder slimming drug. Generally, they work by regulating blood sugar, slowing stomach emptying and decreasing appetite. But, besides the known unwanted side effects (nausea, vomiting, diarrhea, stomach pain, blood sugar, renal and liver problems, etc.), they have one other major inconvenience – they must be injected. They are intended for people suffering from diabetes type 2 and weight loss is a side effect, which is still not studied properly. Yet they are used by many otherwise healthy people to get slimmer.
Now the pharmaceutical companies are trying to come up with pills of similar effects and are vigorously testing the new and old formulas whose main purpose would be weight loss. Whoever wins the race to be the first to offer an affordable option, preferably a pill, with the least possible side effects and the best weight loss results, will be the big winner. Price, of course, is also a factor.
Profits could be astronomical. Earlier this year analysts at Goldman Sachs estimated that obesity drug sales could reach $30 billion in a decade with the market opportunity potentially nearing $100 billion. Barclays bank is even more optimistic and calculates that the weight-loss drug industry could be worth as much as $200 billion within the next decade. Analysts estimate that the demand for weight loss drugs is so big, that the market could easily support 10 competing products.
Meanwhile, the British government announced a pilot programme worth £40 million to tackle obesity through the latest weight loss drugs. Over two years the government will look into how currently approved drugs can be made available to more people through GP prescriptions and other means outside of the hospital setting. Even though £40 million may not look that much, the possible government contract could be quite lucrative.
The competition is hot and the stakes are high, so let's have a look at how far the pharma companies have gone in their quest for the wonder slimming pill. 
The Danish specialist in diabetes care and medications is producing the drug that became a household name in the past year – Ozempic (semaglutide). It is intended for diabetes patients who now struggle with shortages as many people are using it off-label to lose weight. Trials show patients can lose up to 15% of their weight.
Novo Nordisk offers semaglutide as a pill too. It is called Rybelsus and is intended for diabetics. In 2022 it racked up sales of $1.7 billion, more than doubling its revenue from 2021. 
Now the company has tweaked and is testing Wegovy (yet another brand name for semaglutide), which was initially intended as an injection, as a weight loss pill for people without diabetes. A study has shown that patients lost an average of 15.1% of their weight over 68 weeks of treatment. But the company faces production problems and recently it paused its marketing efforts in order to dampen demand. Novo Nordisk said recently it will apply for FDA approval later this year.
The American pharmaceutical company has several candidates for the magic slimming drug. The first is Mounjaro (tirzepatide), an injection for diabetes type 2 sufferers also helps people slim down – 15%. Recently Eli Lilly applied to the FDA to approve Mounjaro for weight loss and expects it to become available as such in late 2023. Analysts at Moody's said its "strong efficacy" is likely to drive strong growth, expecting sales of around $4 billion in 2025. Moody's said it would double Lilly's sales, bringing them to about $8 billion by 2025, and obesity will represent about 24% of total sales, given its earlier entry into the market.
Another candidate of the company is retatrutide – a weekly injection, which helped patients lose up to 24% of their weight after almost a year, the highest reduction seen to date. That data suggests Eli Lilly's retatrutide is the "most effective anti-obesity med to date," Michael Weintraub, an endocrinologist at NYU Langone Health, said in a Twitter post.
The mid-stage trials of the third candidate of Eli Lilly – the experimental pill orforglipron demonstrate up to 14.7% weight loss after 36 weeks for people who were obese or overweight. It is taken once a day and does not require dietary restrictions. The results are comparable to Wegovy's, but are achieved over a shorter period of time.
Another pharmaceutical behemoth – Pfizer – was also working on two weight loss drugs. Recently, however, it announced it is scrapping the once a day pill over liver toxicity. It will continue with the trials of its twice a day pill danuglipron instead.
According to the company statements, it expects to finalise plans for the danuglipron late-stage program by the end of the year. So far, a mid-stage trial has demonstrated results similar to those of Ozempic for patients with diabetes type 2. The company also said it is developing a once-daily, modified release version of danuglipron. In the words of Pfizer's CEO Albert Bourla an obesity pill could eventually be a $10-billion-a-year product for Pfizer. This would nicely compensate for the loss of interest towards Pfizer's covid vaccine.
Another participant in the weight loss race is the U.S pharmaceutical company Amgen. Last December it said the first stage trials of its experimental drug showed promising results and it was ready to move on with later stage trials with more patients, including diabetics, this year. 
According to the trial data, patients maintained their weight loss for 70 days after receiving the highest tested dose of the injected drug, currently known as AMG133. It did have some mild side effects like nausea and vomiting, but they resolved within several days after the first dose.
Analysts believe that a Phase III study of AMG133 could begin in 2024, with a launch expected in 2026 or 2027, if approved. 
It is still too early to say who would be the big winner of the race for the wonder slimming pill. There is enough place under the sun for everyone, but much like with the Covid-19 vaccine, the company that offers the first effective and cheap drug, will reap the most benefits.
Risk warning:
This article is for information purposes only. It does not post a buy or sell recommendation for any of the financial instruments herein analysed. 
Deltastock AD assumes no responsibility for errors, inaccuracies or omissions in these materials, nor shall it be liable for damages arising out of any person's reliance upon the information on this page. 
60% of retail investor accounts lose money when trading CFDs with this provider.