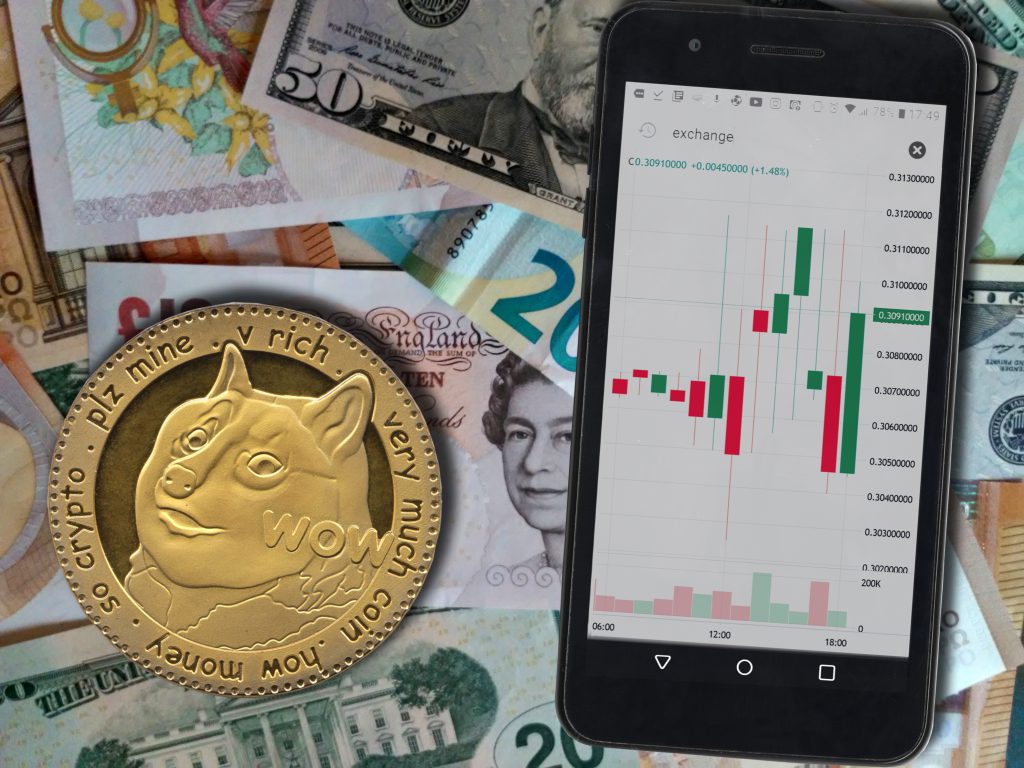 From today you can trade even more CFDs on popular cryptocurrencies such as Dogecoin, Cardano, Solana and several others, which were added by Deltastock to its ever expanding instrument portfolio. 
Dogecoin (DOGE) The first so-called "meme coin" created in 2013 by software engineers Billy Markus and Jackson Palmer as a "joke". It is based on the popular "doge" Internet meme and features a Shiba Inu dog on its logo. Dogecoin is Elon Musk's favourite cryptocurrency.
Polkadot (DOT) The native cryptocurrency for the Polkadot blockchain, launched in 2020. It is designed to allow blockchains to exchange messages and perform transactions with each other without a trusted third-party. The token serves three clear purposes: staking for operations and security, facilitating network governance, and bonding tokens to connect parachains.
Cardano (ADA) The native token of the Cardano blockchain – a proof-of-stake blockchain platform launched in 2017 claiming that its goal is to allow "changemakers, innovators and visionaries" to bring about positive global change. The ADA token is designed to ensure that owners can participate in the operation of the network and can vote on all proposed software changes.
Chainlink (LINK) The native Ethereum token that powers the Chainlink decentralized network launched in 2017. The token aims to finance the platform's growth and provide an incentive to users to create more tokens. It is used to pay node operators for retrieving data from smart contracts, and also for deposits placed by node operators as required by contract creators.
Uniswap (UNI) The token of the Uniswap cryptocurrency exchange. It is the largest decentralized exchange operating on the Ethereum blockchain and allows users anywhere in the world to trade crypto without an intermediary. The token was created in 2020.
Solana (SOL) The native cryptocurrency of the Solana blockchain that was launched in 2020. The token is used to pay transaction fees and for staking. It also gives holders the right to vote in future upgrades of the network. Some major media have described the coin as an alternative to Ether.
The newly added CFDs on cryptocurrencies will be offered at a margin of 50% for retail clients and 25% for professional clients.
You can check the detailed trading conditions for all CFDs offered by DeltaStock in the Trading Conditions section of our website.
Risk warning:
This article is for information purposes only. It does not post a buy or sell recommendation for any of the financial instruments herein analysed. 
Deltastock AD assumes no responsibility for errors, inaccuracies or omissions in these materials, nor shall it be liable for damages arising out of any person's reliance upon the information on this page. 
73% of retail investor accounts lose money when trading CFDs with this provider.