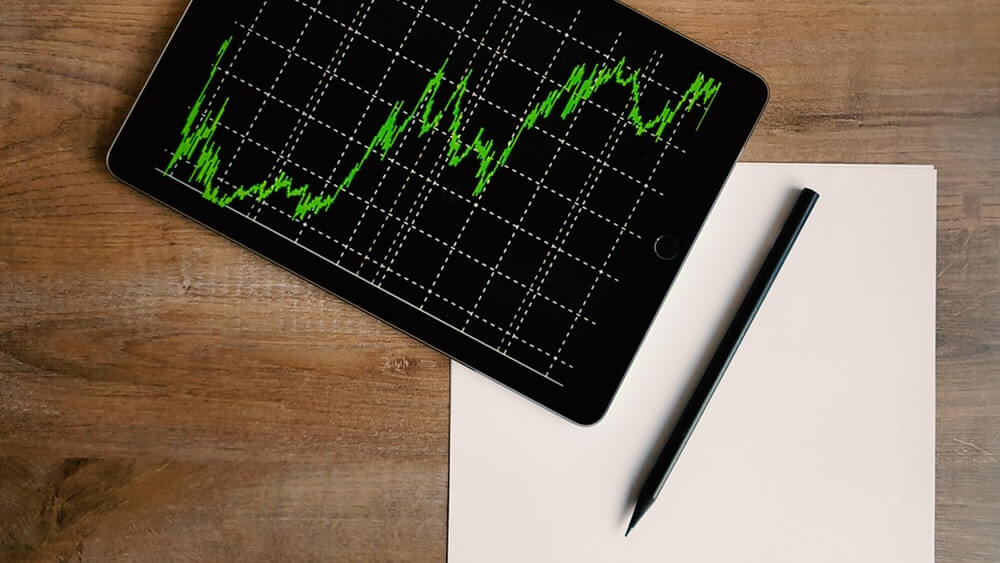 We have the great pleasure to inform you that we are expanding our portfolio with several micro indices as CFD (contracts for difference). They are traded at 1/100 of the full value of the index in question and are a wonderful budget trading opportunity.
At this stage we are offering micro indices on EUGERMANY40, US30 and USTECH100. They are available as separate instruments in our proprietary platform Delta Trading and as a 1/100 of the standard order on these indices in MetaTrader 5.
In order to trade micro indices as CFD in Delta Trading you must simply add them to the list of instruments and in MetaTrader 5 you only need to correct the size of the order.
In the table below you can find more information on the trading conditions of the new instruments: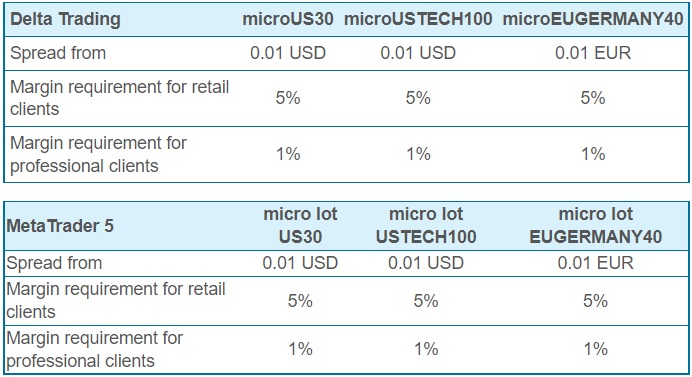 Should you need additional information, you can visit this page, the section with the trading conditions for indices or to contact us.