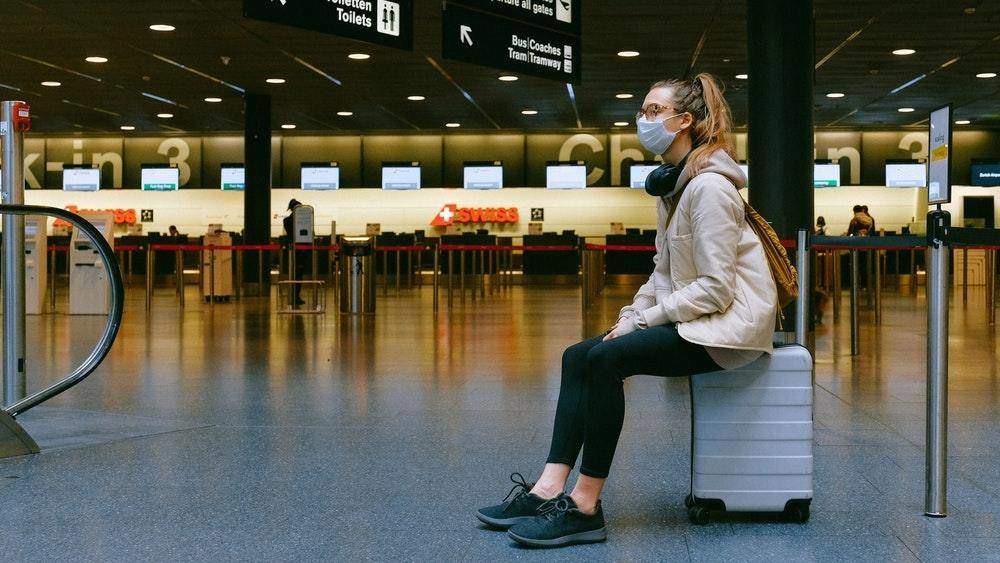 Source: Pexels | Author: Anna Shvets
Reading time: 10 minutes
If we can all agree on one thing, it's that the world will never be the same after COVID-19. 
It has been estimated that the better part of the global population currently faces travel restrictions, about 25 million people in aviation and a 100 million more in the travel sector are at risk of losing their jobs, and the world is still reeling from the billions upon billions of lost profits. In unprecedented times like these, many are wondering if the days of travel as we remember it are over.
And while experts are still undecided on how exactly the tourism industry will change in the months and years to come, there are already some theories of what might await us next.
Air travel meets sci-fi 
As the pandemic rages on, airports across the world have shut their doors to all but the most pressing of business trips, and many airlines are already on the edge of bankruptcy. But even when the global economy eventually regains momentum, experts predict that the skies will not be as busy as we've remembered them to be just a few months prior to the outbreak.
"We had over 4 billion air passengers globally before the lockdown. Now all the business travellers are learning to zoom, and business analysts suggest that 25% to 30% of the workforce will be doing this (permanently) by 2021."
Monika Büscher, professor of sociology at Lancaster University
In addition to cutting back on air traffic, airports will be taking further measures in order to effectively protect travellers from the coronavirus and other airborne threats. In February, the busiest airport in Italy – Fiumicino, has been equipped with experimental contactless temperature scanners. The Emirates airline, on the other hand, has been the first to introduce quick finger-prick COVID-19 tests, which all passengers must pass prior to boarding the plane.
China has developed a complex system of its own that uses scannable QR codes that measure each passenger's bodily temperature. This way, authorities can tell from a glance if a given person is virus-free, has successfully recovered from the virus, or is infected, all based on the colour of the code scanner (green, yellow, or red).
One thing that has been made clear to all by now is that passengers will be expected to have at least basic sanitary equipment, such as masks and antibacterial gels, to prevent the potential spread of an infectious disease. JetBlue Airways, American Airlines, Delta Air Lines, and United Airlines are just some of the companies which have announced that both passengers and flight attendants on board must wear face masks at all times.
"At least for the whole of 2020, passengers are going to be wearing masks." 
Federico Heitz, CEO airline on-board supplies manufacturer Kaelis
Besides keeping airports pristine clean around the clock, the air travel sector is also currently toying with several technological solutions, some of which include:
– Contactless voice-activated kiosks for monitoring passengers' bodily temperature, as well as heart and respiratory rates
– Invisible antimicrobial coatings and other surfaces, both in airports and within airplanes for eradicating infectious organisms like germs, bacteria, and viruses
– Autonomous "sterilisation robots" that disinfect airports using ultraviolet rays 
– Higher grade air filtration systems installed on each plane (some experts predict for filter grades to be a heavily advertised feature in the near future)
The cruise industry redefined
By the looks of it, high-volume cruising will become a thing of the past. In the months of the outbreak, as reports kept coming off cruise ships being prohibited from entering ports due to sick passengers on board, the $50 billion industry lost the trust of the public.
It doesn't help that this industry is most popular with the elderly, either – the people that carry the highest risk of developing severe symptoms or even dying from COVID-19. Due to this, experts predict that, in the near future, many tourist destinations will limit the number of passengers that are allowed to disembark at any given time. Some countries are even considering imposing tariffs.
All of this will force cruise companies to rethink their entire business model, ensuring that their fleets meet the distancing guidelines, as well as lowering the total count of passengers on board to prevent the spread of infections both at sea and on land.
Domestic travel is trendy again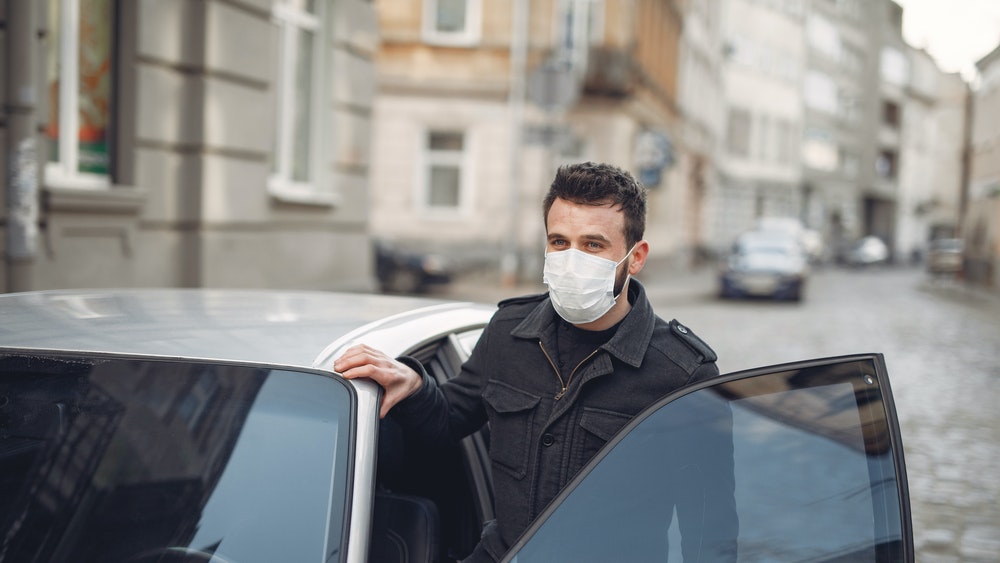 Source: Pexels | Author: Gustavo Fring
With many factors being at play, such as the efficiency of the lockdown measures and their speed of implementation, the healthcare situation of individual countries, the weather, etc. it's no surprise that almost every region in the world is expected to fight off the coronavirus at their own pace.
That being said, most experts tend to agree that the domestic travel sector will rebound first. In other words, people will be much more inclined to start the car engine or board a train than purchase plane tickets. It makes more logical sense as well – after all, who can say when the next wave will strike and cancel our booked flight?
"Tourism recovery typically begins locally. Travellers tend to first venture out closer to home, and visit their local eateries, stay local for a weekend getaway or travel domestically before a robust demand for international travel returns."
Elizabeth Monahan, spokesperson for Trip Advisor
Tourist-safe zones
Now that lockdowns are being slowly lifted, many countries are thinking of creating designated tourist-safe zones—limited "bubbles" of land that tourists can visit without any imposed travel restrictions. Among the first countries to propose these safe zones were New Zealand and Australia.
Other countries, such as Israel, Greece, Cyprus, Norway, Denmark, Singapore, and the Czech Republic are also expressing their willingness to capitalise on low infection rates by creating "tourist-friendly" zones of their own. Beyond these safety bubbles, however, experts predict that international travel in the near future will be severely restricted by either quarantine measures or outright bans.
Other travel trends
Hotels embrace new standards
After the outbreak is over, it's only natural for people to be extra vigilant when they crash at any other place other than a friend's or a family member's couch. Hotel chains know that, which is why they've been proactively changing their hygiene policies. 
For instance, in their desire to keep visitors safe and sound, the leading hotel brands Marriott, Hilton, Borgo Egnazia and others have announced that they've stepped up their cleanliness game by:
– Implementing digitised check-ins
– Reducing paper materials (check-in documents, receipts, etc.)
– Providing guests with more space so as to adhere to the social distancing guidelines
– Placing hand sanitisers at every entrance: restaurants, elevators, restrooms, etc.
– Promptly providing guests with gloves and face masks upon request
Villa bookings explode in popularity
Despite the hospital-like cleaning practices of hotels, many people will still feel uncomfortable at the thought of interacting with the in-house staff or other guests. That's why an increasing number of families find villas to be the perfect place to spend a stress-free summer vacation.
"While people are eager to get back to travelling, they also still want to socially distance. Villas are the perfect solution, though guests are foregoing things like house cleaning and personal chefs, which are typically part of a villa rental."
Misty Belles, managing director of Virtuoso
Reduced tourist traffic
Some countries are playing with the idea of limiting the number of visitors that are allowed to access historic and other landmarks at any given time, as well as restricting the free time they have to walk around and take pictures. In fact, Rome's Galleria Borghese museum has already implemented timed tickets in an effort to keep tourist crowds to a minimum.
Longer immigration queues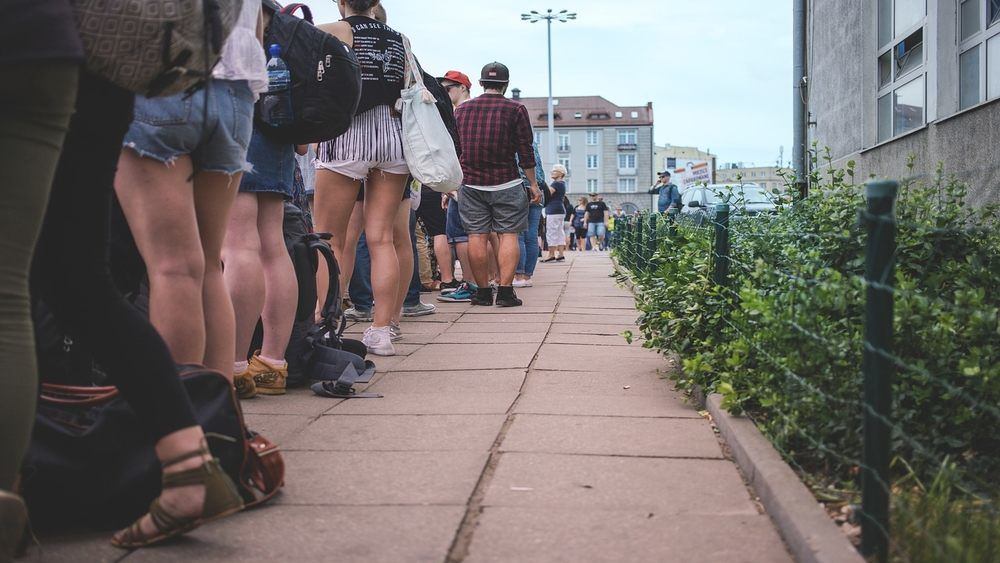 Source: Pixabay | Author: freestocks-photos
Currently, even countries like China, South Korea, and Singapore, which to some extent have the virus situation under control, are requesting all visitors from Europe and the US to self-isolate for two weeks, regardless if the COVID-19 test kits come out negative or not. 
What's worse, those who are not able to show a permanent residence are sent straight to isolation wards. While these measures are likely to drop out in the coming months, countries across the world are still likely to conform to strict measures or perform tests at the border before letting visitors in, which will naturally lead to much longer wait times than we're used to.
Touchless travel
Despite all the safety measures, it's still hard for travellers to avoid touching common surfaces like walls, rails, door handles, and buttons. That's why many experts predict that the travel sector will become fully automated in the near future. So, the next time you visit the airport, don't be surprised if you're greeted by touchless fingerprint scanners, face recognition technologies, contactless document scanning at check-in and various voice-operated systems.
Heightened disinfection culture
Over the past couple of months, governments worldwide have made an extra effort to ensure that everyone knows how to wash their hands properly, and they don't plan to let that victory go to waste. From now on, for instance, we'll be more likely to see airlines laxing their 100ml restrictions so that passengers may bring a disinfectant in addition to their essentials. 
The requirement to always wear face masks in busy indoor areas, such as shops, cafes, and restaurants, will also likely be here to stay for a long time. In fact, we suspect it won't be long before this protective equipment is considered fashionable and we start seeing people wearing branded Adidas and Nike face masks on the streets. 
Certificates of immunity 
Remember when we said earlier that most countries will likely test visitors for COVID-19 and other viruses at the border? Well, some countries think that even these measures seem inadequate and are considering refusing entry to people who are unable to procure the so-called "certificate of immunity", whose purpose is to show that its owner has either been vaccinated or has successfully recovered from a virus or other infectious disease.
The trouble with this approach, however, is that medical experts are still unable to determine with 100% certainty if people who have recovered from COVID-19 actually become immune to the virus.
In conclusion
Nobody knows for sure how long we will have to wait until travel goes back to "normal", or if it's even possible given the latest circumstances. What we do know is that, at least in the foreseeable future, business trips will be made only out of absolute economic necessity, while countries will gradually loosen up their borders, but keep some of the safety measures.
On the other side of the coin, the airlines, airports, cruise lines, hotels, and restaurant chains of the world will need to adapt to a long list of guidelines if they hope to keep their businesses afloat.
Last, but not least, as more and more companies refocus their efforts on catering to fewer clients at a time, this may lead to greatly inflated costs come our next summer vacation. As we shift to a contactless way of travel, companies will also need to become extra transparent about their internal policies in order to assure their users that their personal data won't be misappropriated.
In the meantime, experts suggest that even doing as much as planning your future trip can lead to increased levels of happiness and satisfaction. In doing so, we're all reminded that travel is not merely an economic necessity, but also an incredibly fun way to enrich our knowledge of the world around us and create lasting friendships with people from across the globe.
***
Looking to trade on the global markets, but have little to no experience? Open a demo account in Delta Trading and test your boldest strategies in a real market environment, without any risk of losing your actual funds.