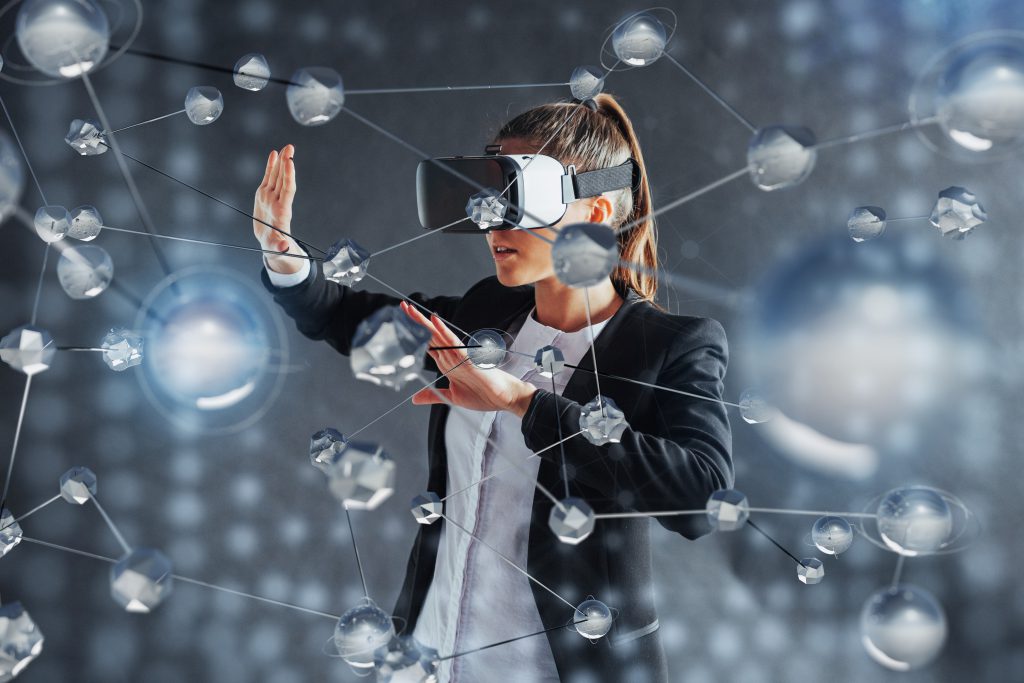 Apple Inc. (AAPL) has been making headlines lately due to the rumours surrounding its upcoming Worldwide Developers Conference (WWDC) scheduled for June 5, 2023. The rumours suggest that the tech giant is poised to unveil a highly anticipated virtual reality (VR) headset, potentially marking the company's most significant product launch since the iPad in 2010. As the date approaches, there has been a noticeable buzz in the financial markets regarding Apple stock's potential reaction to this announcement​​.
The "Reality Pro" – Apple's Foray into Extended Reality
The rumoured headset, tentatively dubbed the "Reality Pro," is said to be a mixed reality device, combining both VR and augmented reality (AR) features. According to The Verge, Apple's mixed reality headset could cost as much as $3,000 and might be running on an operating system known as xrOS, a stylized term for its "extended reality OS"​. These details are yet to be confirmed and will only be known once the WWDC kicks off.
InvestorPlace reports that the rumoured device might offer a "co-presence" feature, allowing two headset users to share videos and other experiences simultaneously. Some speculate that the headset will include exterior screens on the front, enabling onlookers to see the eyes of the headset wearer​​.
A Glimpse into Apple's Strategy
Apple has hinted at the potential of VR and AR for years now, integrating some AR features in its iPhone and iPad cameras. A move into VR signifies Apple's strategic commitment to next-generation technology and immersive experiences. This shift could have far-reaching implications for the company's future growth and, by extension, Apple's stock performance.
Impact on Apple Stock
Ahead of the WWDC event, Apple's stock has been inching upward, with some expecting the shares to surpass their all-time record following the conference. As of June 2, 2023, Apple's stock was trading at about $180 per share, just slightly below its January 2022 peak of $182.01. Wedbush Analyst Dan Ives has set a bullish price target of $205 on the company, reflecting the high expectations surrounding the upcoming VR announcement​.
However, investors should remain cautious and consider all the factors at play. Although the announcement of a VR headset could potentially boost the stock, other factors such as market conditions, investor sentiment, and Apple's overall financial health should not be overlooked.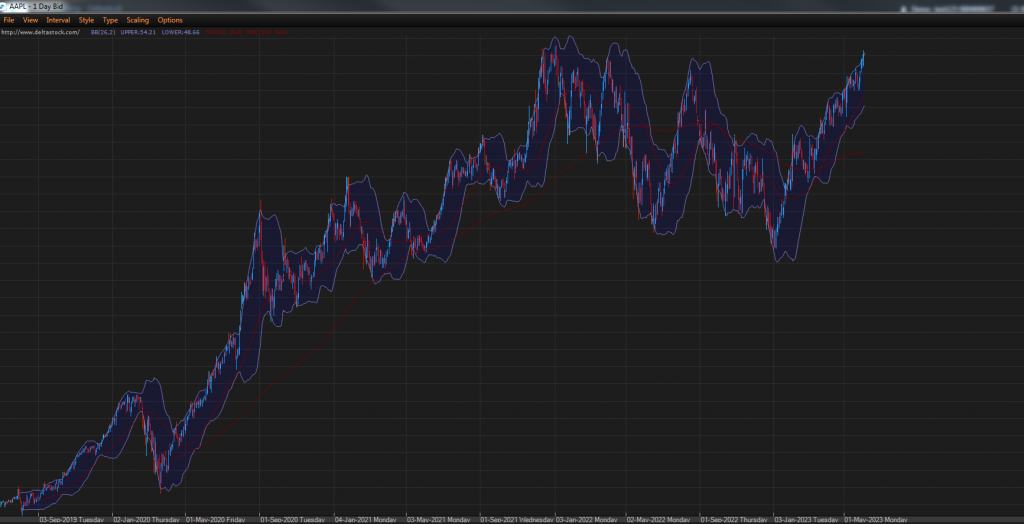 The performance of Apple's stock from September 2019 to June 2023
Source: Delta Trading
Apple's Vision for Artificial Intelligence
While the forthcoming VR headset is undeniably garnering significant attention, Apple is also expected to showcase its advancements in another key technology area at the WWDC event: artificial intelligence (AI).
Apple is rumoured to be introducing an AI-powered digital coaching service. This service could potentially motivate users to exercise more and enhance their sleeping and eating habits. While the precise workings of this service remain uncertain, the initiative emerges amid a technology industry race to integrate AI-powered technologies. This trend has been driven, in part, by the viral success of AI models such as ChatGPT.
In addition to this, Apple may demonstrate and elaborate on some recently hinted accessibility tools for the iPhone and iPad. This includes a feature that could replicate a user's voice for phone calls after only a quarter of an hour of training.
Given that many other major tech companies have recently detailed their AI strategies, this event could provide Apple with the perfect platform to unveil its own AI roadmap. As such, this WWDC event could not only mark Apple's entry into the VR space, but also demonstrate its commitment to AI innovation.
Conclusion
Apple's expected VR announcement at the WWDC could potentially have a significant impact on its stock. This product launch represents a new chapter in Apple's tech evolution and shows its readiness to venture into the world of extended reality. While the financial markets eagerly anticipate the unveiling of the VR headset, the potential impact on Apple stock remains speculative until the product details are officially released. As always, investors are advised to take a holistic view of the company's performance and potential before making any investment decisions.
Moreover, if the historical market response to AI announcements from other tech companies is any indication, it's quite plausible that Apple's anticipated outline of its AI strategy could further fuel the stock's upward trajectory. Should Apple articulate a compelling AI roadmap, it could potentially stimulate investor confidence and help propel its stock to new all-time highs.
This information is up-to-date as of June 5, 2023. It's worth noting that the actual release and specifics of the "Reality Pro" may differ from the rumours and speculations discussed in this article.
Ivailo Chaushev
Chief Market Analyst at Deltastock
Risk warning:
This article is for information purposes only. It does not post a buy or sell recommendation for any of the financial instruments herein analysed. 
Deltastock AD assumes no responsibility for errors, inaccuracies or omissions in these materials, nor shall it be liable for damages arising out of any person's reliance upon the information on this page. 
73% of retail investor accounts lose money when trading CFDs with this provider.